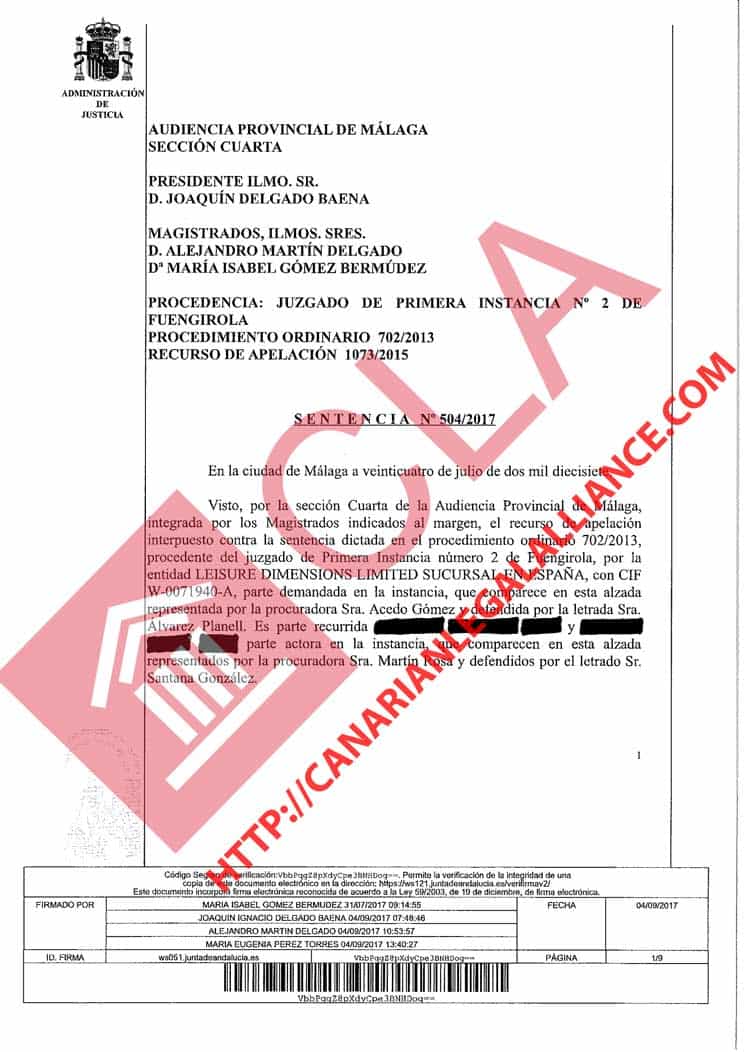 It with enormous pleasure that Canarian Legal Alliance announces its latest payout from Petchey Leisure.
After achieving a victorious sentence in the High Court Number 3 of Tenerife back in September 2017, our clients are now able to enjoy the rewards. Just today Petchey Leisure has paid over 16,500€ into our account which we have simultaneously transferred to our clients.
We would like to take this time to congratulate our clients and wish them all the best in their future ex timeshare owners life. We also must not forget about the whole legal team who with payouts such as these prove that they are the best in the business.
IF YOU WOULD LIKE OUT OF YOUR TIMESHARE CONTRACT, CONTACT US NOW AND SEE IF WE CAN HELP YOU!