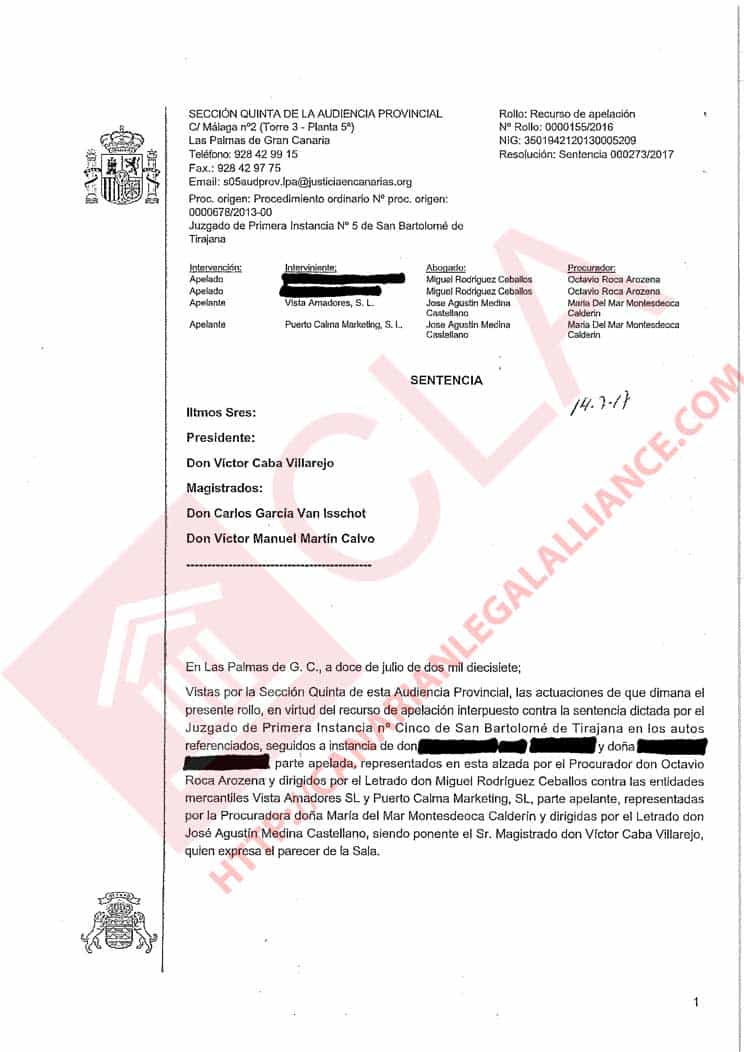 Whilst Friday`s are always a reason to be happy, they cannot compare to that feeling of ridding yourself of your unwanted timeshare.
Canarian Legal Alliance is proud to have helped our clients in declaring yet another timeshare contract null and void. In this victory the High Court N3 declared Puerto Calma timeshare contracts void on the basis that they did not comply with the requirements needed under the Spanish Timeshare Law of 42/98 as it pertains to its length.
As you have probably read on this page before, the law is clear. A timeshare contract length must be valid between 3 to 50 years and not a day longer.
Puerto Calma has been ordered to refund our clients a total of 57,883€ plus legal interests.
We would like to take this time to thank our clients for entrusting us with their case and to congratulate them on this incredible outcome. Of course, we mustn't forget the outstanding work done yet again by the whole Canarian Legal Alliance legal team.
IF YOU WANT RID OF YOUR TIMESHARE, CONTACT US NOW AND SEE IF YOU CAN BE THE NEXT PERSON TO RECUPARTE YOUR MONIES.