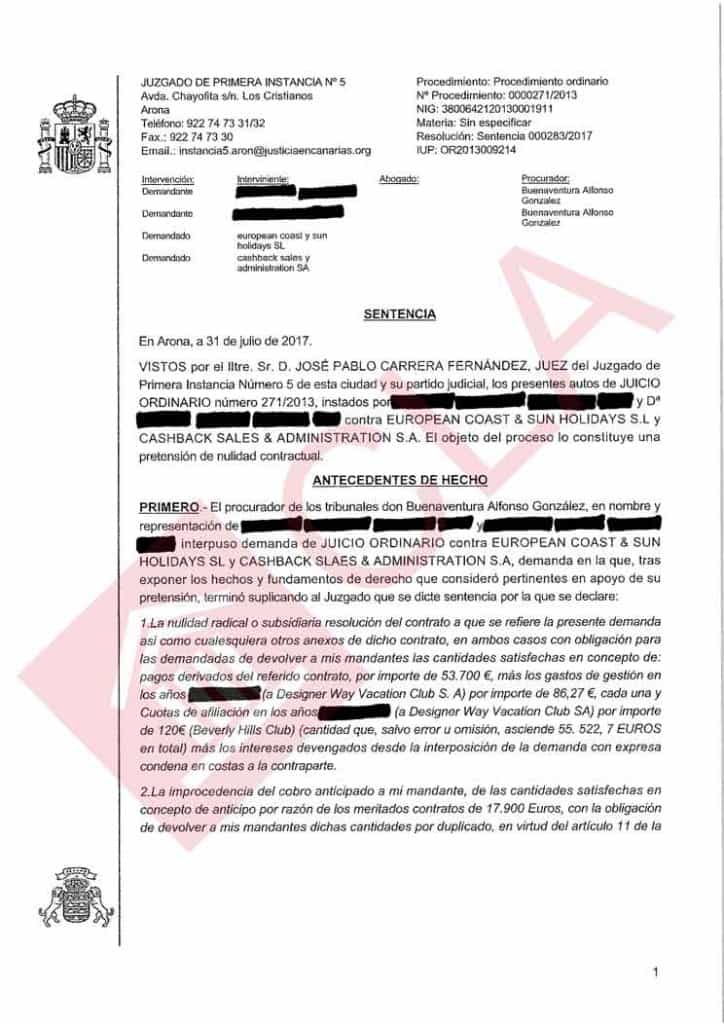 Canarian Legal Alliance is proud to share with you its new European Coast & Sun Holidays SL court victory.
The judge of the First Instance Court N5 in Tenerife has declared our clients contract null and void on the basis that the contract itself did not specify its length. A timeshare contract must be valid for no longer than 50 years and must be detailed clearly.
European Coast & Sun Holidays illegal deposit taking was also condemned by the judge ordering all payments paid within the cooling off period be returned in double.
Our clients will be refunded 15,036€ plus 16,800€ as a double deposit plus legal interest.
CONGRATULATIONS to our clients as well as the whole legal team involved throughout this process.
IF YOU PAID A DEPOSIT WITHIN THE "COOLING OF PERIOD" CONTACT US NOW FOR A FREE CONSULTATION AND SEE IF YOU ARE ELIGIBLE TO GET YOUR MONIES BACK.