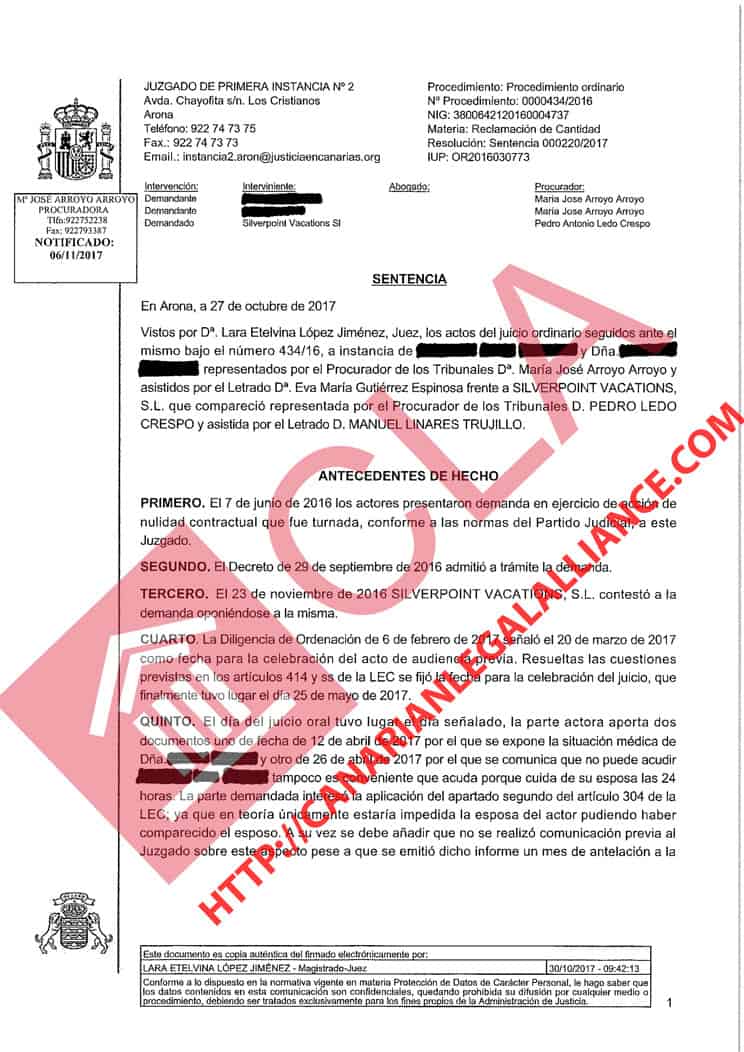 Canarian Legal Alliance is excited to start its week with no other than a Silverpoint High Court victory.
The judge of the High Court N2 in Tenerife has declared our clients Silverpoint contract null and void on the basis that it lacked an end date. Under the Spanish Timeshare Law of 42/98 a contract must be valid for no longer than 50 years and must be specified clearly for the benefit of the consumer.
Our clients will be getting back over £49,871 plus legal interests.
Congratulations to our clients and to the whole legal team involved throughout this process.
IF YOUR CONTRACT WAS SOLD TO YOU IN PERPETUITY, CONTACT US NOW AND FIND OUT IF YOU ARE ELIGIBLE TO CLAIM.