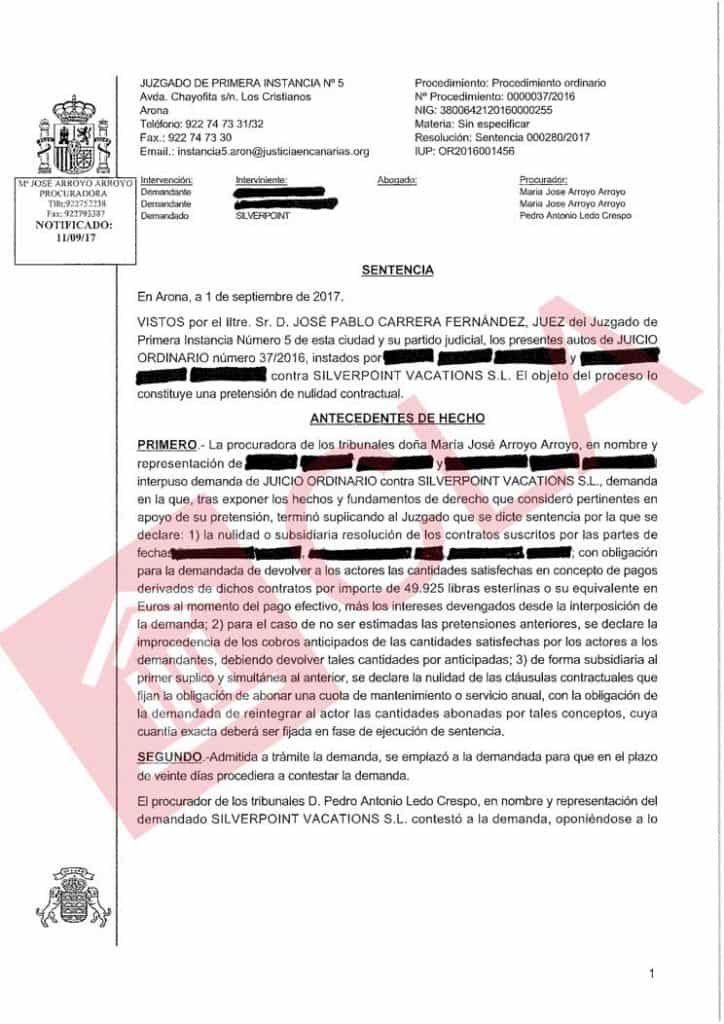 It is with great pleasure that Canarian Legal Alliance shares with you its latest Silverpoint First Instance Court victory.
The judge of the First Instance court N5 has declared our clients Silverpoint contract null and void on the basis that it lacked a tangible object. Under the Spanish Timeshare Law of 42/98 a contract must include several specific information and must be detailed clearly.
Our clients will be receiving over £44,318 plus legal fees and legal interest.
We would like to thank our clients for entrusting us with their case and congratulate them on this incredible outcome. This of course without forgetting the outstanding legal team involved throughout this process.
CONTACT US NOW FOR A FREE CONSULTATION AND REVIEW YOUR LEGAL OPTIONS.