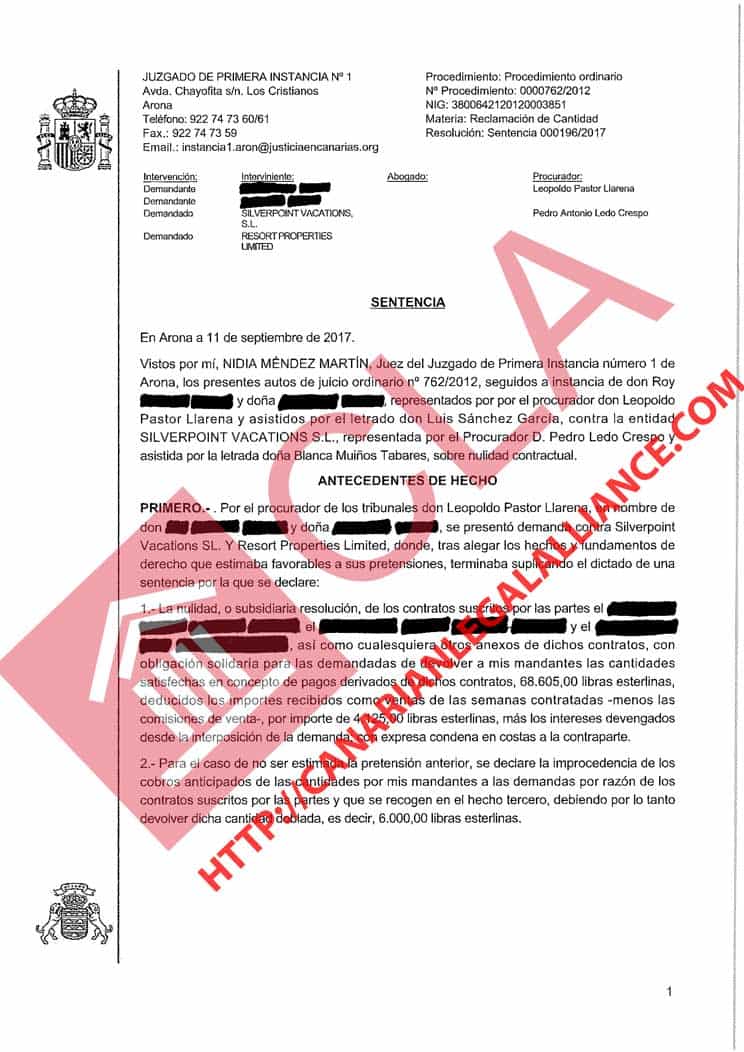 It is with great pride that Canarian Legal Alliance starts yet another successful week with no other than a First Instance victory against Silverpoint (Resort Properties).
The judge of the First Instance Court N1 has declared our clients contract null and void on the basis that it exceeded the allowed length specified within the Spanish Timeshare Law of 42/98. Any timeshare contract must be valid for no longer than 50 years and must be explained prior to signing for the benefit of the consumer.
Our clients will be receiving over £59,027 back from Silverpoint, plus legal interests.
Congratulations to our clients and to the whole legal team involved throughout the process.
IF YOU OWN A TIMESHARE CONTRACT IN PERPETUITY AND WANT OUT, CONTACT US NOW FOR A FREE CONSULATION!