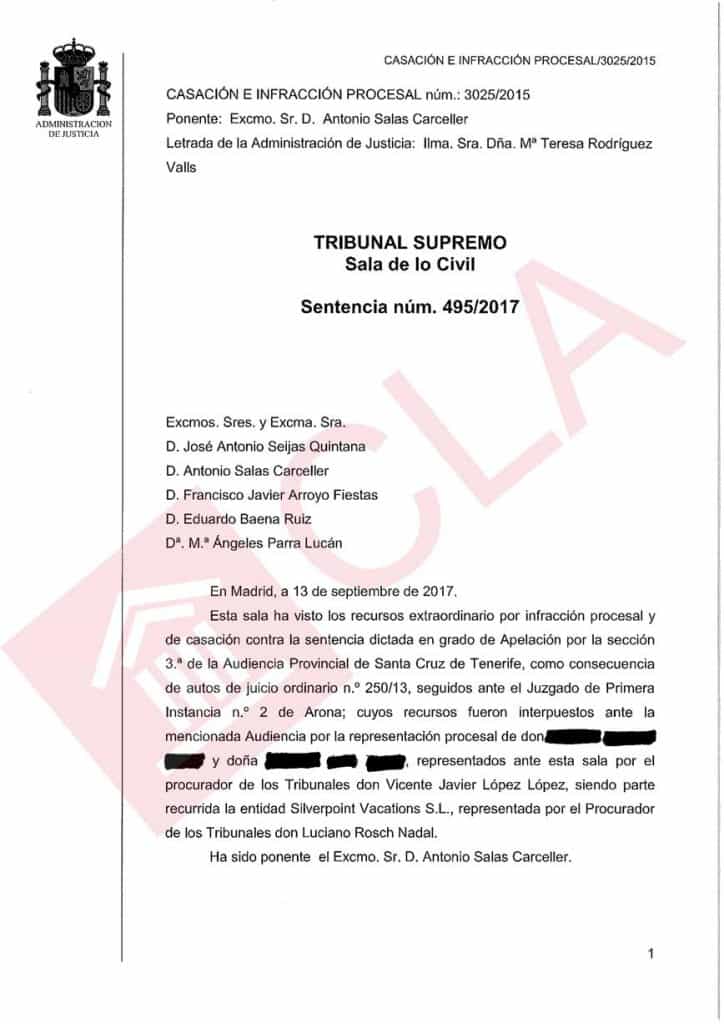 Canarian Legal Alliance is delighted to share with you yet another Supreme Court sentence against Silverpoint (Resort Properties).
Having already ruled on several occasions, the highest-ranking court in Spain has reaffirmed its stance yet again and declared our clients contract null and void.  In its sentence, the Supreme Court stated the main cause for nullity was the lack of information found in the contract. Under the Spanish Timeshare Law of 42/98 a contract must include as much specificity as possible and must be clearly detailed.
Our clients will be getting back over 65,296€ plus first instance legal fees and legal interest.
We would like to congratulate our clients on this incredible outcome as well as the whole legal team who continues to prove why they are the best in the business.
IF YOUR CONTRACT CONTAINS POINTS OR FLOATING WEEKS, CONTACT US NOW FOR A FREE CONSULTATION.