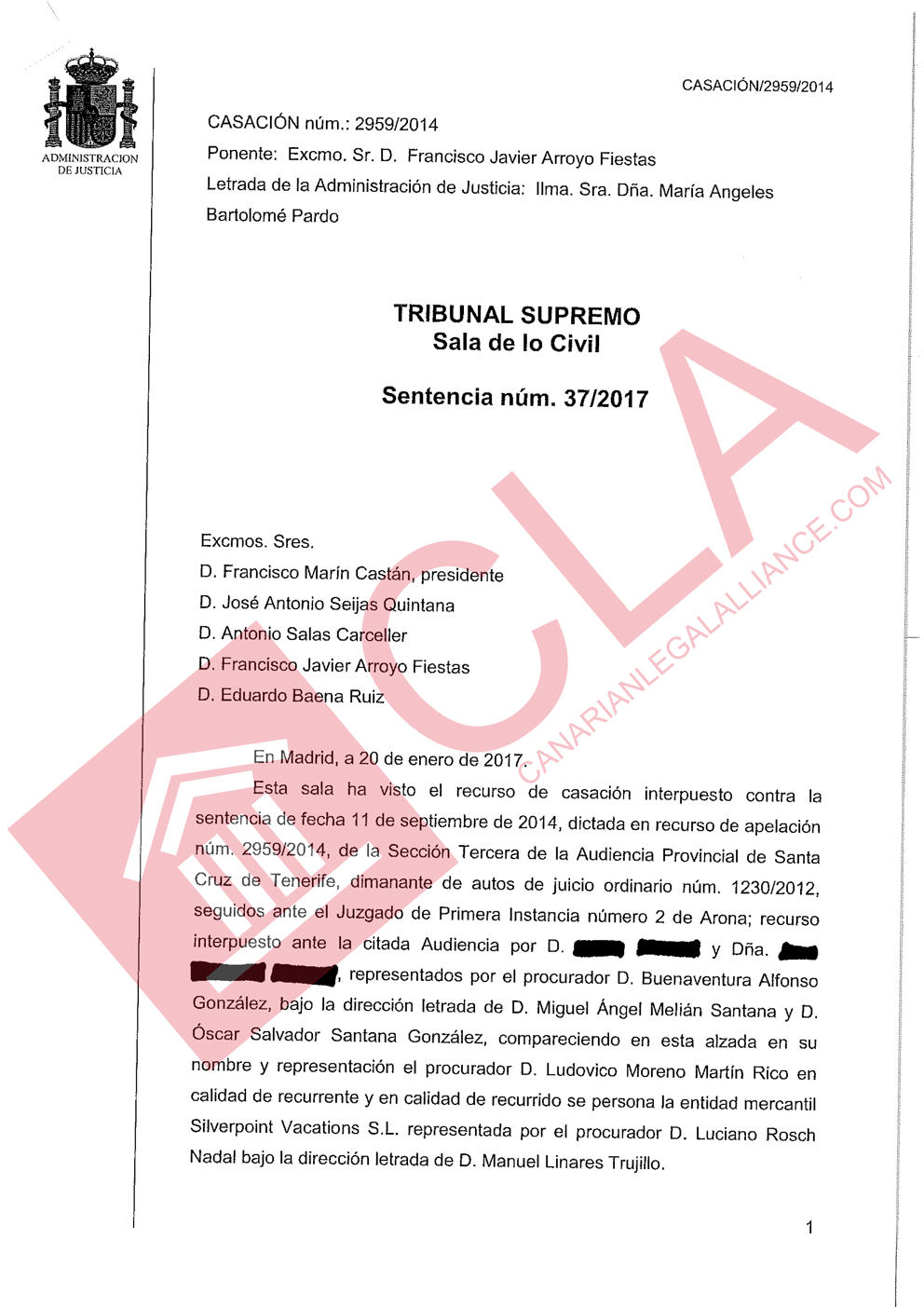 Canarian Legal Alliance is proud to announce yet another Supreme Court victory for one of our British clients.
Once again the Highest Court in Spain has ruled against Silverpoint / Resort Properties, so in under two weeks that is five judgements issued by the Supreme Court.
In this case the court ruled that there was lack of correct information in the contract; It was also  perpetuity contract and once again the court confirmed the earlier rulings that the client is a consumer and not an investor as Silverpoint maintains. The magistrates also confirmed the illegality of the deposit taking at the moment of signing the contract and have ordered the company to return that in double.
The client has been awarded over £62,000 or 73,000€, plus legal fees and legal interest, also his contract has been declared null and void.
We would like to thank the client for their trust and patience in the time this case has taken to come to this point, also to the legal team for their hard work and perseverance in bringing this case to completion.