Canarian Legal Alliance is heading into Easter break with yet another Anfi Resorts payout.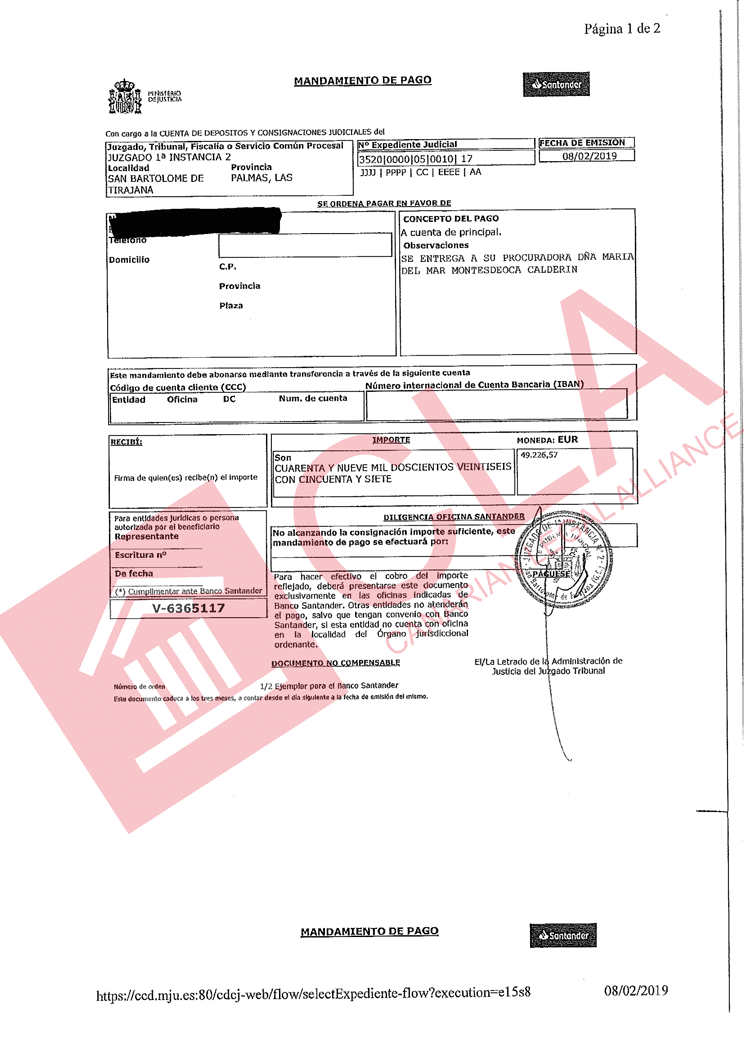 After having achieved victories in both the First Instance Courts as well as the High Court, Anfi Resorts appealed to the Supreme Court only for it to be rejected for hearing on the basis the highest-ranking court in Spain had ruled on cases such as these over 129 times.
Once a firm sentence was achieved Canarian Legal Alliance began to enforce the sentence and now our Norwegian clients are able to enjoy over 49,225€.
We would like to take this time to congratulate our clients and to the whole legal team involved in this process.
IF YOU WISH TO ENQUIRE ABOUT YOUR TIMESHARE CONTACTS US NOW FOR A FREE CONSULTATION.