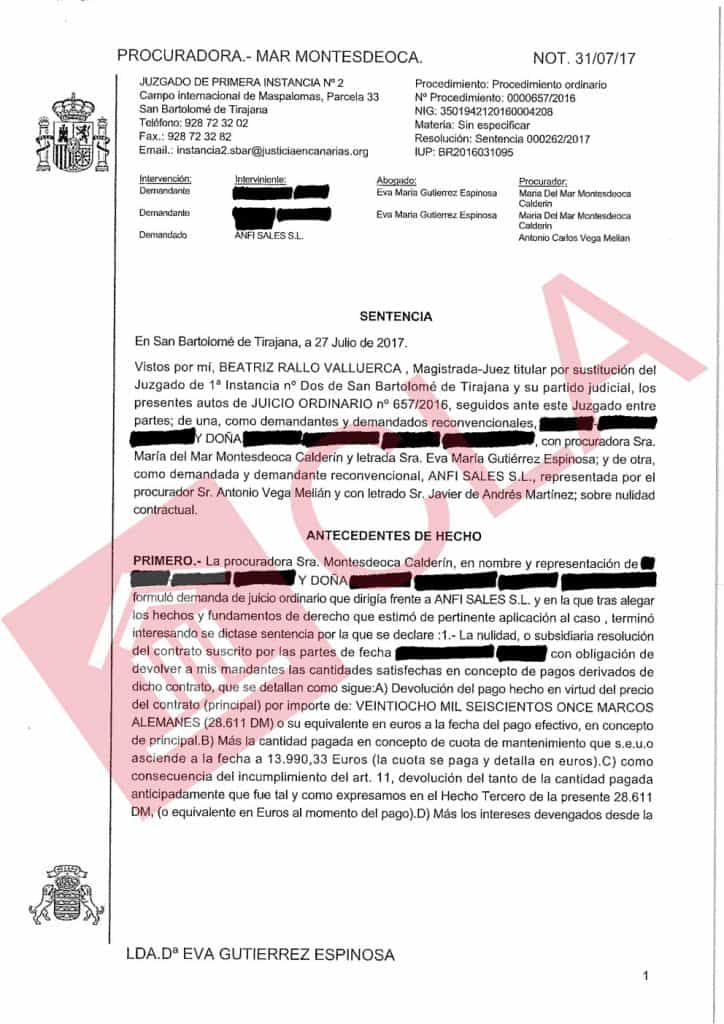 It is with great pleasure that Canarian Legal Alliance announces its latest Anfi First Instance court victory.
The judge of the First Instance Court N2 declared our client's contracts null and void on the basis that they exceeded the allowed length stated in the Timeshare Law of 42/ 98. A timeshare contract must be valid for no longer than 50 years and must be clearly indicated within the contract itself.
Not only did the judge order Anfi return over 27,895€, but he also demanded all monies paid within the first three months of the contracts life span be returned in double, a total of 28,611€. Our clients will also be receiving legal interest.
A big congratulation to our clients as well as the whole legal team involved in this process.
CONTACT US NOW FOR A FREE CONSULTATION AND FIND OUT WHETHER YOU ARE ELIGIBLE TO CLAIM YOUR MONIES BACK!