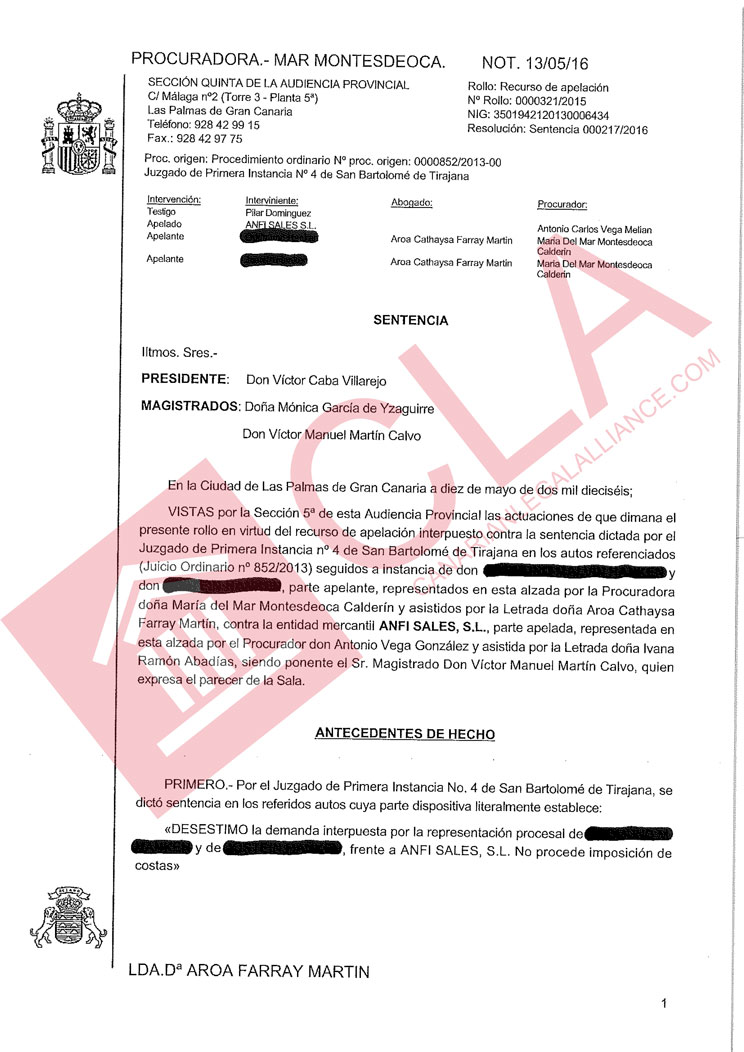 Canarian Legal Alliance is once again celebrating with a Norwegian client of ours for becoming an ex-timeshare owner after receiving their sentence.
High court number 5 of Las Palmas has declared their Anfi contract null and void since it was sold on the "floating weeks" basis, and was sold in perpetuity.
The magistrates echoed the recent sentences from the Supreme court in ordering the resort to pay back in double the fees paid as deposit.
Our happy clients will be getting back over 189.000€ – which is the double of their purchase price.
If you suspect that you have been sold an illegal product or if you feel you have been mis-sold CONTACT US NOW. The money you spent CAN be recovered.