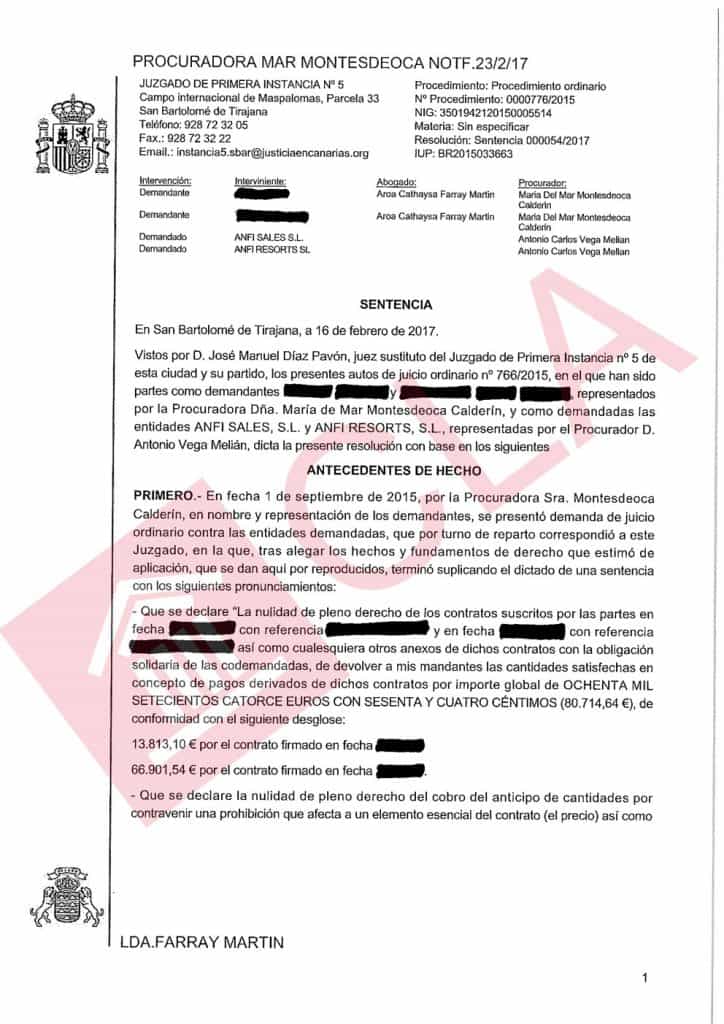 Canarian Legal Alliance is proud to be announcing another successful resolution from the first instance court number 5 of Maspalomas against Anfi.
In this recent sentence the judge quotes the Supreme court when confirming that contracts signed in perpetuity are illegal as they are against the Spanish 42/98 Timeshare law.
Therefore the magistrate has declared our client contracts null and void and ordered Anfi to pay back over 55.000€ plus the legal interests.
For more information on this case or any other just contact us. Find out if your contract is illegal as well through a free consultation.