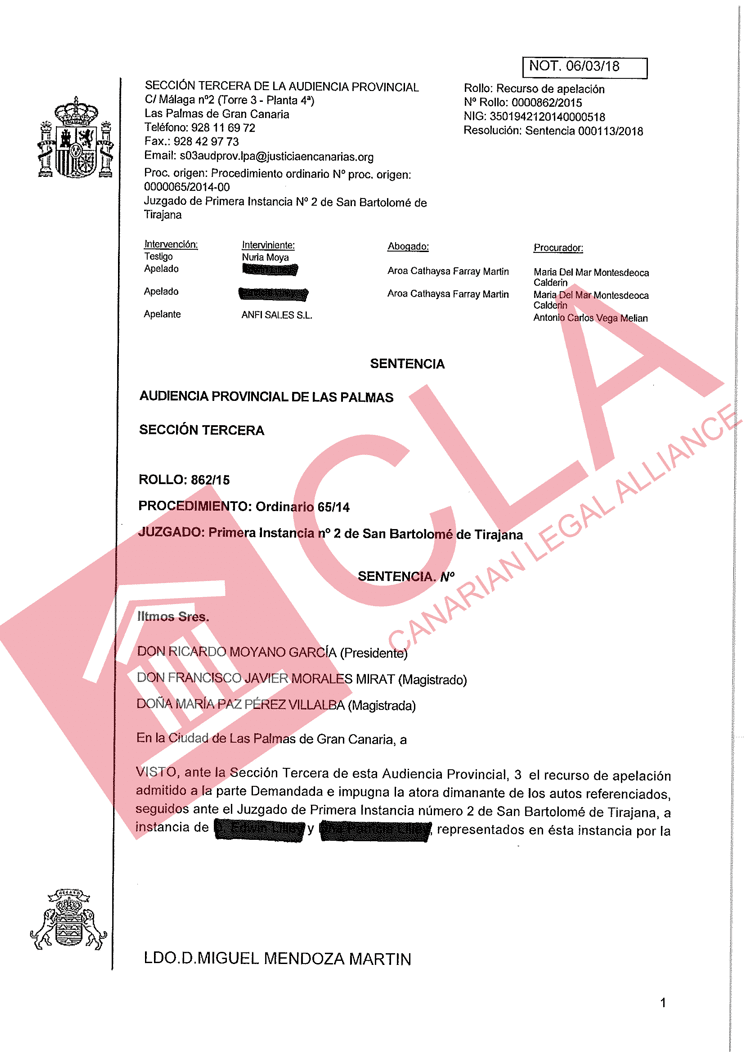 Canarian Legal Alliance is proud to share its recent Anfi Resorts High Court victory.
Despite Anfi Resorts appealing our clients First Instance Court victory the High Court N3 of Las Palmas has ruled in favour of our clients declaring Anfi timeshare contract null and void.
The High Court also condemned Anfi deposit payments, citing extracts from the Spanish Timeshare Law of 42/98 which state no monies should be taken of a consumer within the cooling of period.
Our clients will now be receiving over 25,000€ including all deposits paid in double.
Congratulations to our clients and to the whole Canarian Legal Alliance legal team.
IF YOU WISH TO HEAR MORE ABOUT THE RECENT SUPREME COURT RULINGS CONTACT US NOW FOR A FREE CONSULTATION AND RECEIVE A FULL BREAKDOWN.