Canarian Legal Alliance is excited to share another First Instance Court victory against Anfi Resorts.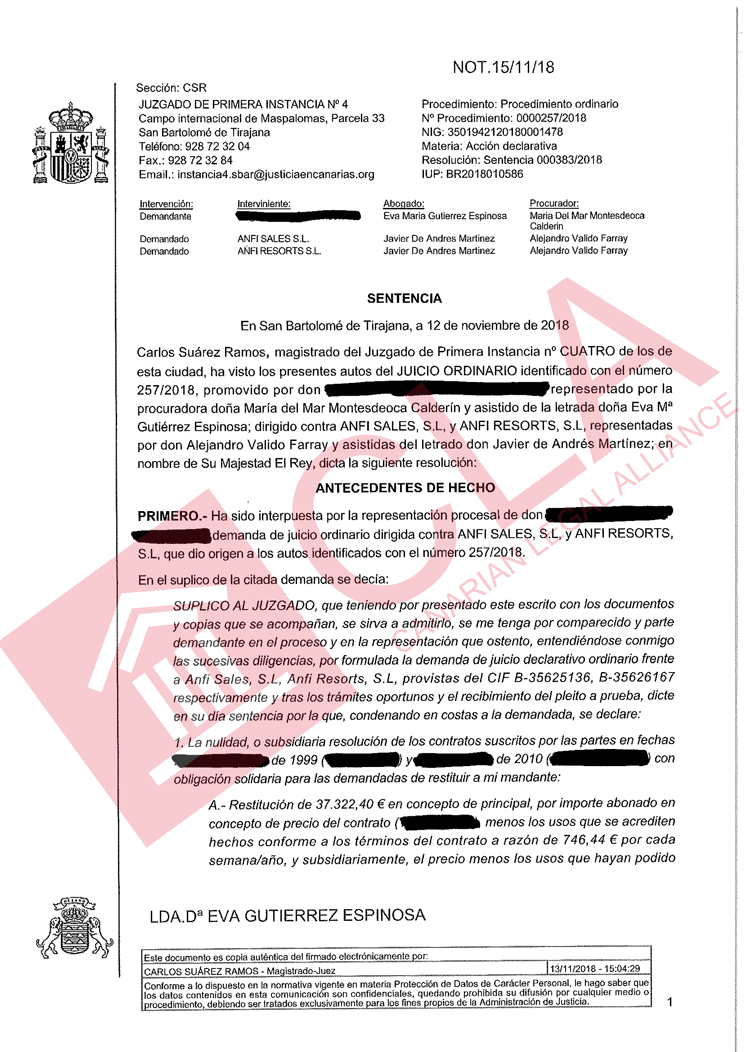 The judge of Court N4 in Maspalomas Gran Canaria has ruled in favour of our clients declaring their Anfi Resorts contract null and void on the basis it exceeded the allowed length of a timeshare contract. As mentioned previously the Spanish Timeshare Law of 42/98 states perpetuity contracts are considered illegal as timeshare contracts which last longer than 50 years or have no end date at all cannot be sold to consumers.
Our clients will be getting refunded over 61,894€ plus legal interest.
Congratulations to our clients and to the whole Canarian Legal Alliance.IF YOU OWN A TIMESHARE CONTRACT IN PERPETUITY CONTACT US NOW FOR A FREE CONSULTATION AND REVIEW YOUR LEGAL OPTIONS