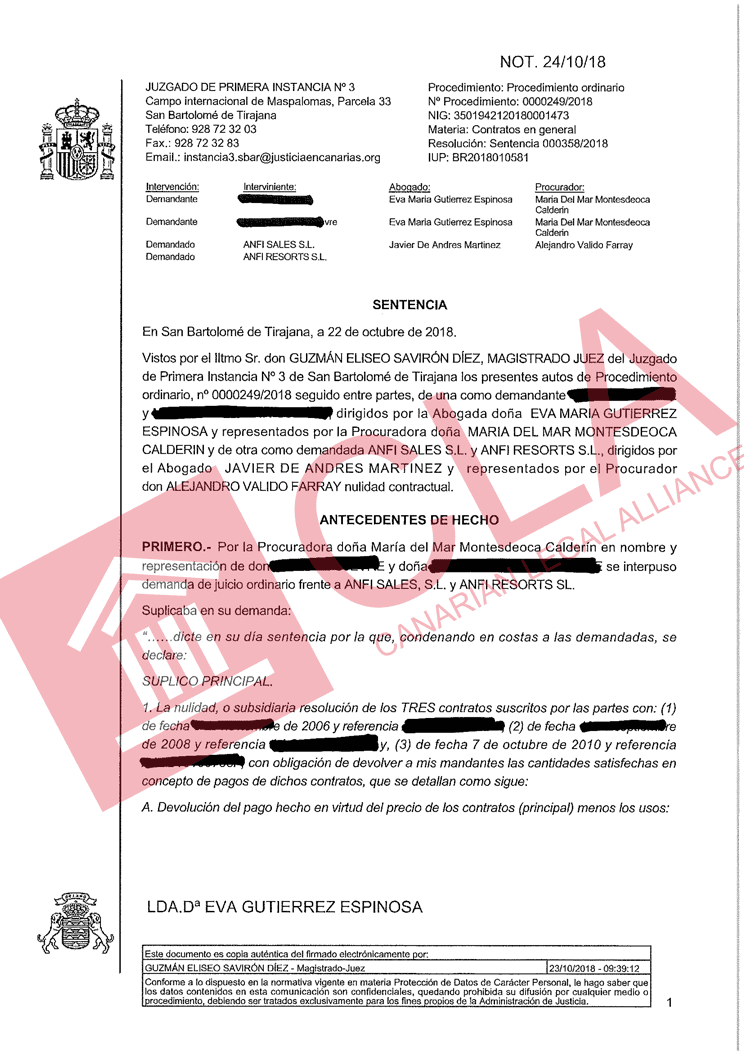 Canarian Legal Alliance is delighted to share with you one of our recent sentences in which the first instance judge of Maspalomas has awarded our clients more than 112,000€.
Just a month ago our clients had their preliminary hearing against Anfi, where the judge announced that he will not be having a hearing, an actual trial, as he will be making his decision based on the documents, proofs which were already presented.
This way our client without having have to travel received his favourable sentence just a month later. Congratulations!