The first instance court in Maspalomas has found again in favour of one of our clients when declared his contracts null and void, and ordering Anfi to pay him back over 108.000€.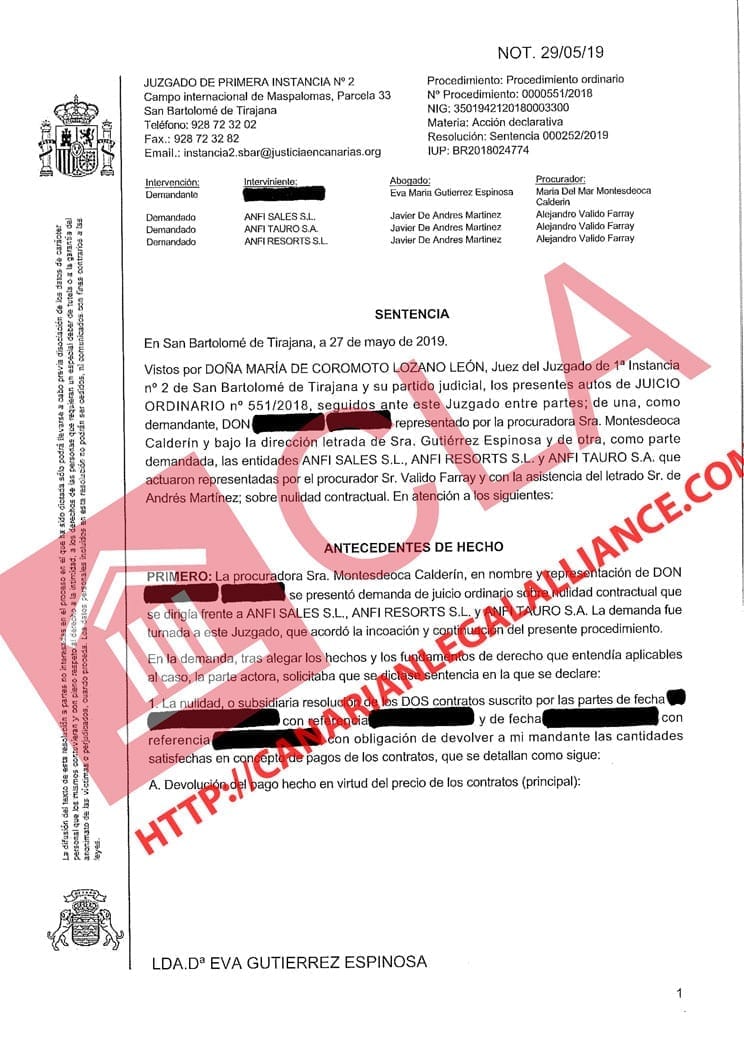 We have no doubt that Anfi will appeal this decision to save time untill the firm sentence comes, but in the meantime our legal team will be enforcing the sentence provisionally, which is permitted in the Spanish law, and which is a standard procedure for our clients.
This way the payout process fastens up, and our clients are able to receive the awarded fees earlier, on many occasions even before the whole court case is over.
For further information contact us NOW.