Canarian Legal Alliance would like to congratulate yet another client of ours on the successful outcome of their claim against Anfi.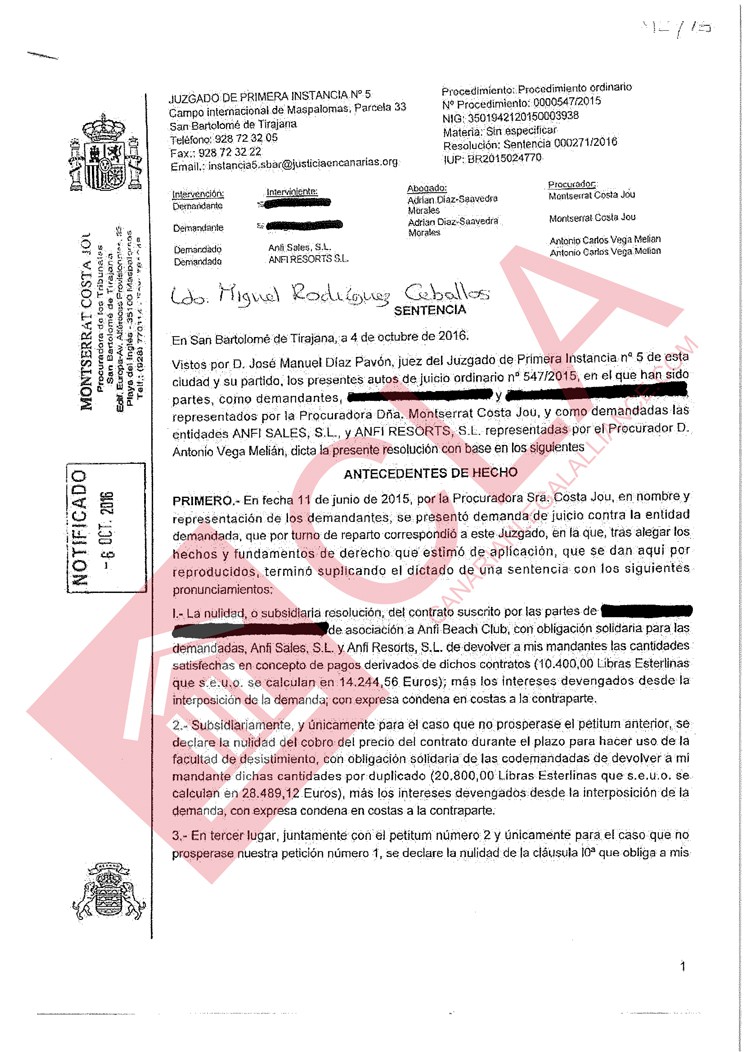 Using the Supreme Court rulings, the judge of High Court N5 declared our clients contract null and void on the basis that it contained a floating week, deemed illegal by the highest ranking court of Spain for not specifying both a date as well as an apartment number.
As well as declaring our clients contract null and void, the judge ordered Anfi refund our clients £10,192 plus legal interest.
This judgment is just one of the many what we have received lately from the courts throughout Spain.
If you think you may have a claim, feel free to contact us on  +34 928 18 50 28 or click here to get in touch with us!