It is with great pleasure that Canarian Legal Alliance shares that as the courts gradually begin to operate, favourable rulings are being issued such as our latest one against Club La Costa.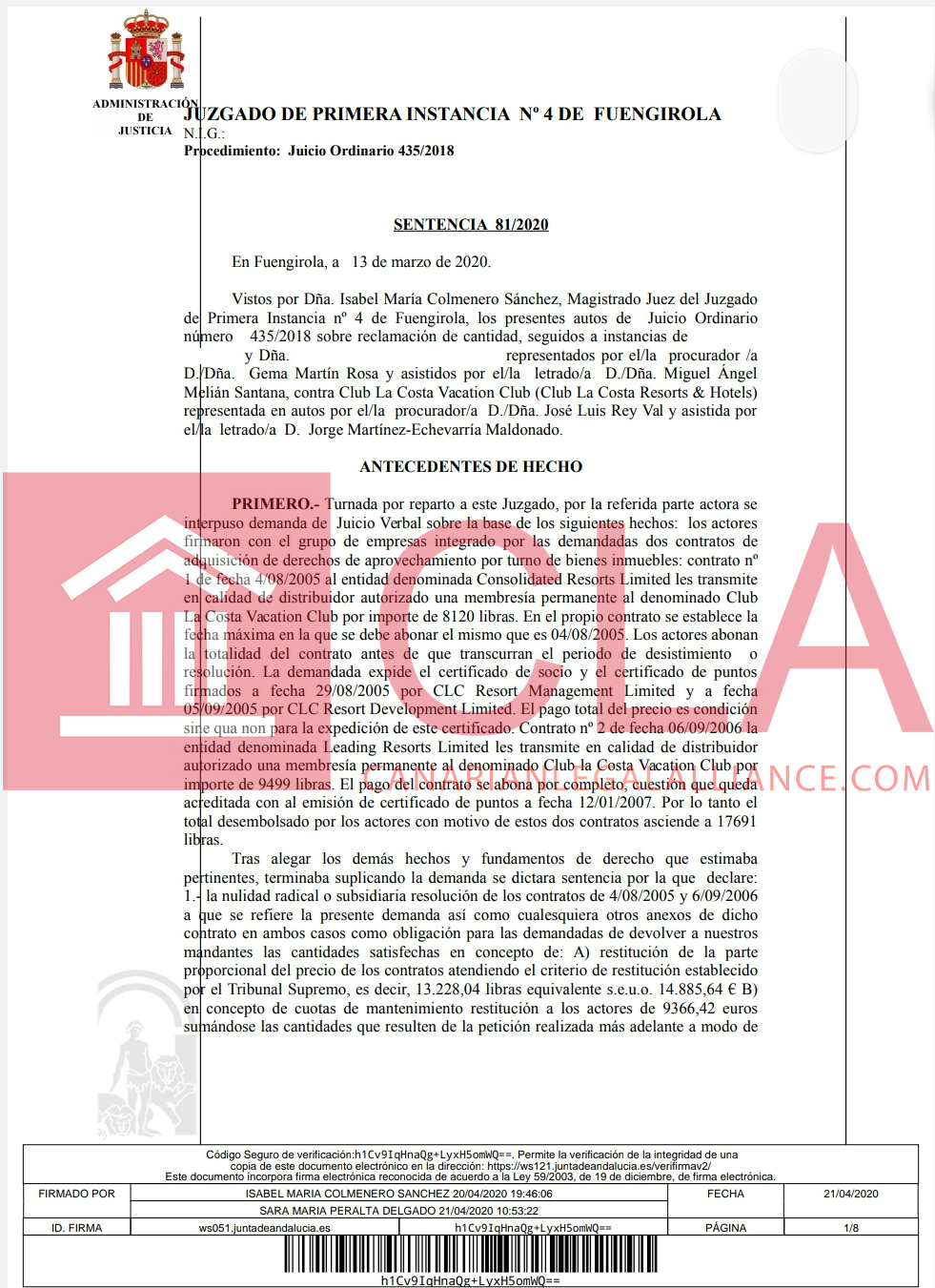 Claiming on the basis that they do not wish to own an illegal contract, our Norwegian clients can now be relieved as their contracts have been declared null and void by the First Instance Court in Fuengirola.
Citing the Spanish Timeshare Law of 42/98 as well as the precedent set by the Supreme Court, the judge ruled their Club La Costa contract be declared null on the basis it exceeded the allowed length of 50 years.
A total of £23,023 plus their respective legal fees and legal interest, have been ordered to be refunded in full.
Congratulations to our clients as well as the whole legal team.
IF YOU WISH TO CLAIM BACK YOUR TIMESHARE INVESTMENT, CONTACT US NOW FOR A FREE CONSULTATION.