It is with great pleasure that Canarian Legal Alliance shares its latest payout achieved against Anfi Resorts.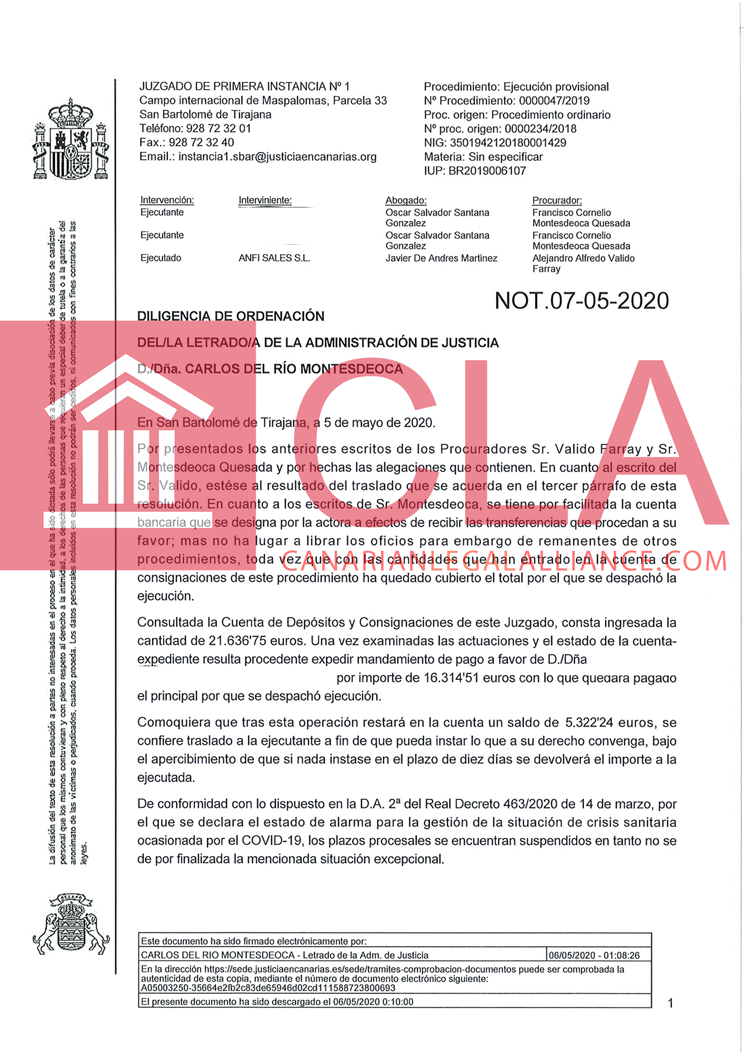 After achieving a court victory against Anfi Resorts in the First Instance Court N1 in San Bartolome de Tirajana, our British clients instructed to proceed with the enforcement of their funds immediately.
After Anfi Resorts proceeded to present an appeal disagreeing with the court's decision and completely disregarding the Supreme Court, Canarian Legal Alliance legal team began a provisional enforcement.
Our clients are now able to enjoy being free of all timeshare related obligations, as well as being able to have their full investment of 14,820€ in their account.
We would like to take this time to congratulate our clients as well as the whole legal team involved in the process.
IF YOU WISH TO SPEAK TO OUR LAWYERS DIRECTLY CONTACT US NOW FOR A FREE CONSULTATION.