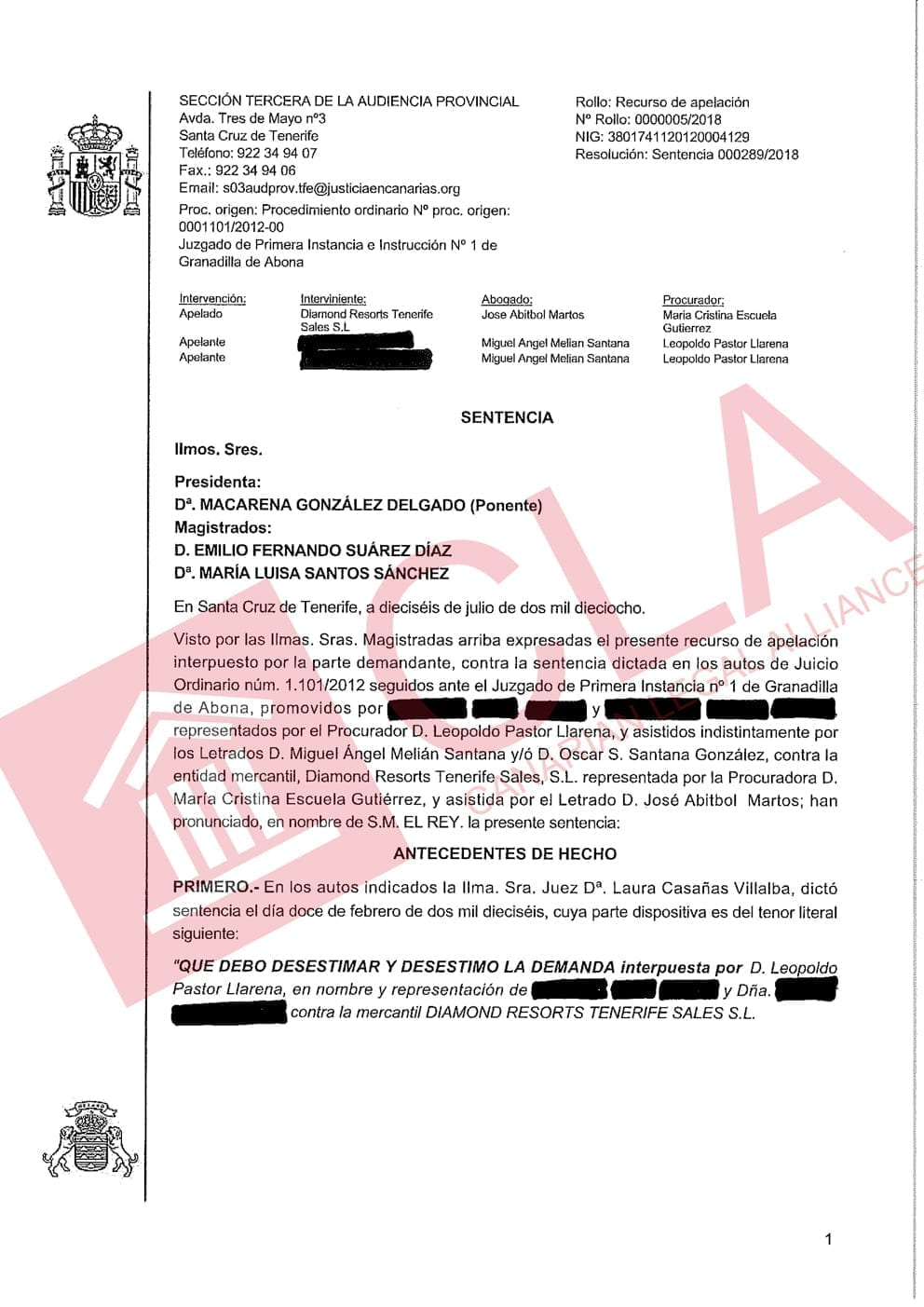 Canarian Legal Alliance is delighted to announce its latest Diamond Resorts High Court victory.
Despite Diamond Resorts claiming they were not a Spanish the High Court of Tenerife has declared our client's contracts on the basis that it did not follow the Spanish Timeshare Law of 42/98. The magistrate issued this ruling on the basis that Diamond Resorts did not include a tangible object within their contract, omitting specific information such as a location or time of year.
Our clients will be receiving over 30,000€ plus legal interest.
Congratulations to our clients and to the whole legal team involved throughout this process.
IF YOU PURCHASED INTO THE POINT SYSTEM CONTACT US NOW AND FIND OUT WHETHER YOU ARE ELIGIBLE TO CLAIM!