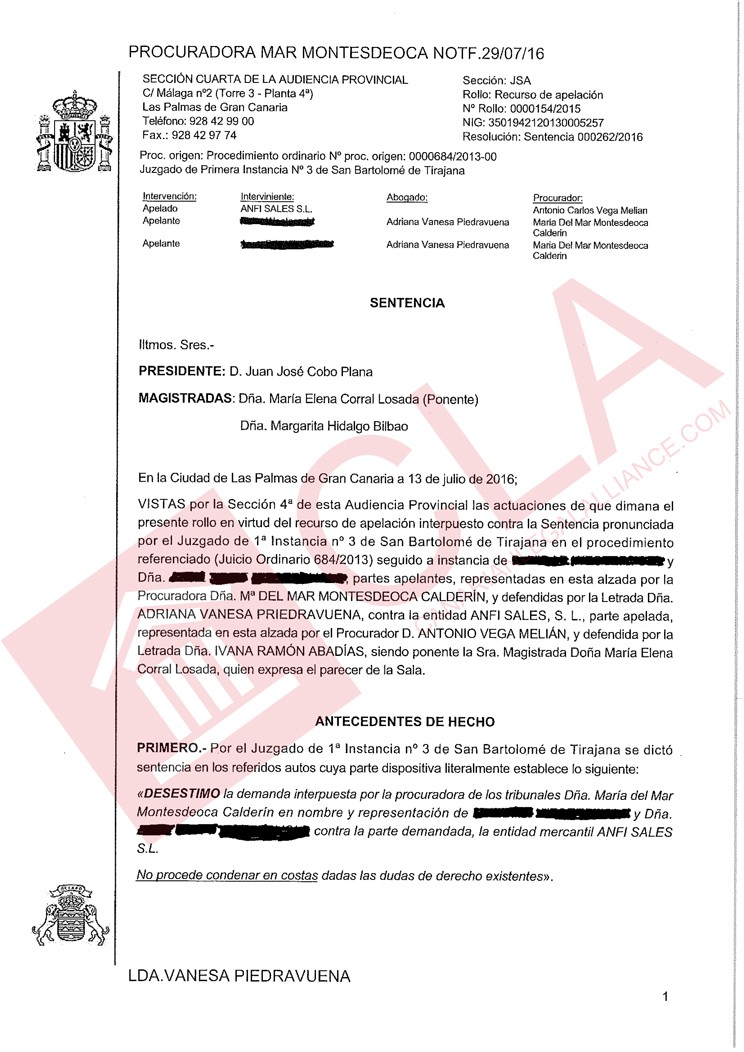 Canarian Legal Alliance is proud to share with you our latest court success against Anfi.
High Court number 2 of Las Palmas declared our clients contract be null and void since it contained both the "in perpetuity" clause as well as floating weeks. The Supreme Court has declared the selling of lifetime contracts as well as those containing floating weeks illegal in many occasions. This is just another example of the lower courts following the precedent set by the highest court in Spain.
Our clients will be receiving over 66,907 euro PLUS interests and legal fees. Congratulations to our clients and the whole CLA legal team!
You can also recover your money. START THE PROCESS today with a free, no obligation assessment of your paperwork