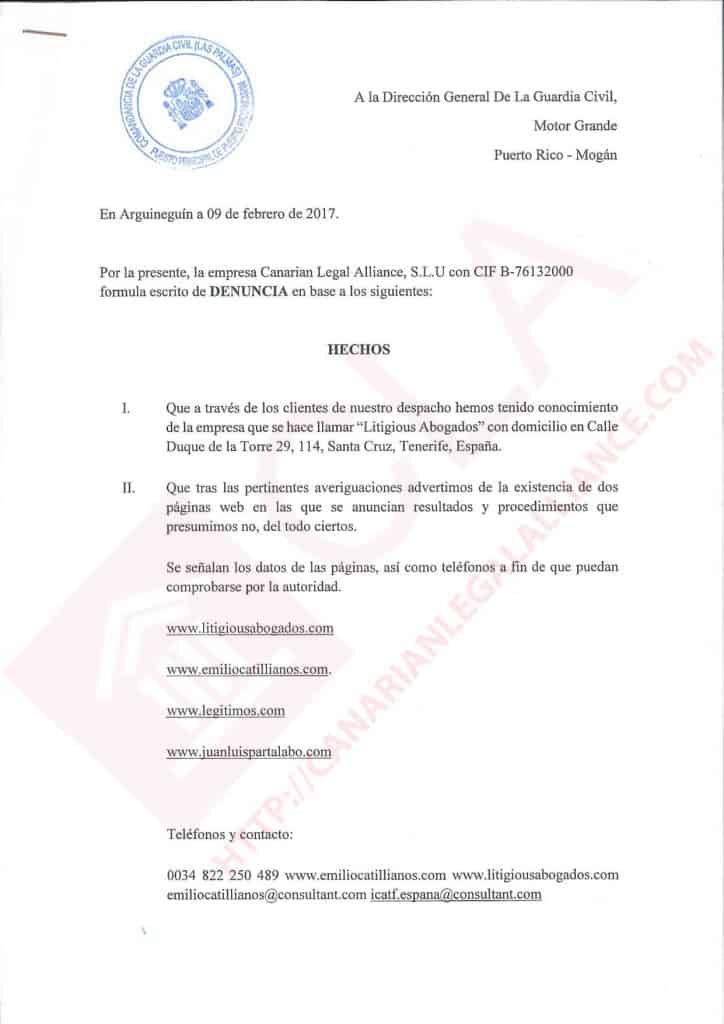 Many of our clients have recently contacted us for relevant information  regarding a television program called Rip Off Britain in which they expose a supposedly fake lawyer/ law firm.  This program was aired several weeks ago, and we, as a law firm welcome any initiative which serves to expose fraudulent organisations.
Canarian Legal Alliance is very much aware of these illegal, and  damaging operations, which is a primary reason why last year Canarian Legal Alliance ourselves alerted the police about it, and informed the Bar Association of Tenerife.
We are grateful that while authorities investigate the supposed fraud it also gets international coverage through the media. We are proud that we are once again able to contribute to help consumers, and as you can see, our dedication stretches from fighting against the unlawful practices of timeshare companies to other  fields of consumer protection.
We encourage everyone that before contracting a law firm to do their own thorough due diligence. Do not make decisions based on anonymous publications, opinions on blogs, (usually managed by timeshare companies), nor by the fancy outlay of websites. Check the terms and conditions of the law firms website, and not only make sure there is a physical office which you can visit, but also that the company lists their lawyers and their bar associations numbers  of which you can get confirmation independently.
We also recommend to employ lawyers who are specialised with a proven track record  in the field you are having troubles with . For example Canarian Legal Alliance is specialised in timeshare claims for more than 10 years and achieved the very first ground-breaking Supreme court ruling in the favour of consumers. Since then we have continued with our successes counting with more than 80 Supreme court rulings, without even mentioning the 100s of favourable sentences at the lower instances, with pay-outs for over a 1.6 million Euros to our clients- all documented.
If you have been contacted by a presumably fake law firm please contact us , we will be able to verify their details.