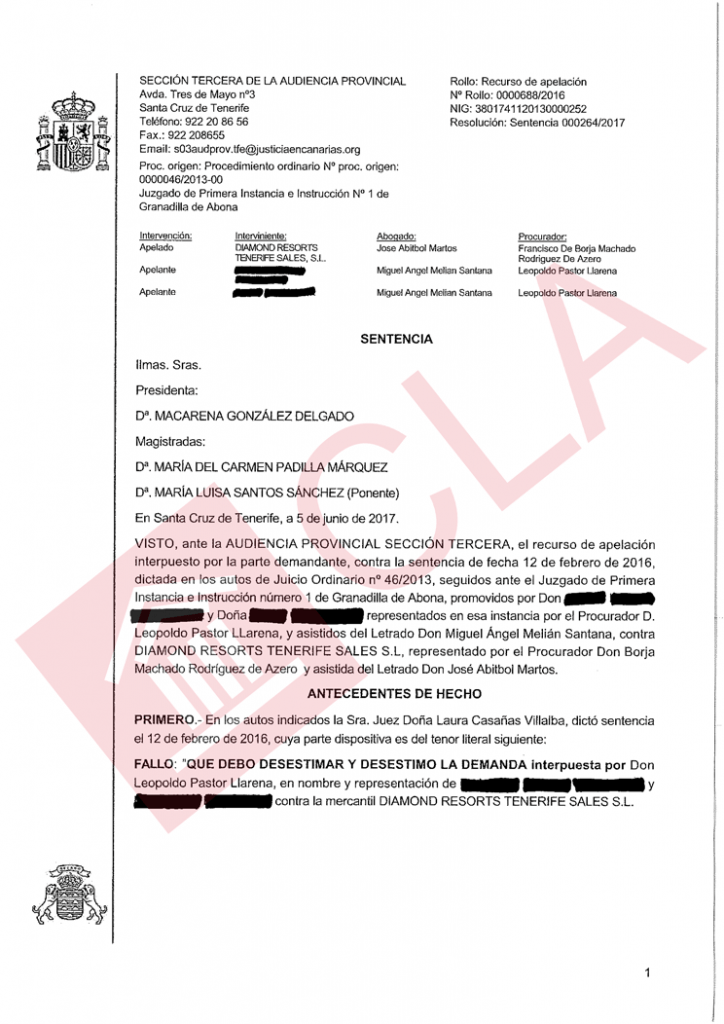 High Court in Tenerife favour clients over Diamond Resorts
Canarian Legal Alliance is excited to share with you its latest Diamond Resorts court success.
The judge of the High Court N3 in Tenerife declared our client's timeshare contract null and void on the basis that it did not include enough information.
Under the Spanish Timeshare Law of 42/98 a contract must have a certain amount of specified information. In this case our clients had purchased points, deemed illegal by the Supreme Court for their lack of tangibility.
As well as declaring our clients contract null and void, Diamond Resorts has been ordered to refund over 29,033€ plus legal interest.
We would like to take this time to congratulate our clients and thank them for entrusting us with their case.
Once again, we would also like to highlight the incredible work done by the whole legal team, who continue creating legal history.
If you purchased into the point system, CONTACT us NOW for a FREE consultation and see if you are eligible to claim.