The High Court N4 of Las Palmas Gran Canaria has ruled in favour of our clients, reaffirming the First Instance Court victory and dismissing Anfi Resorts appeal.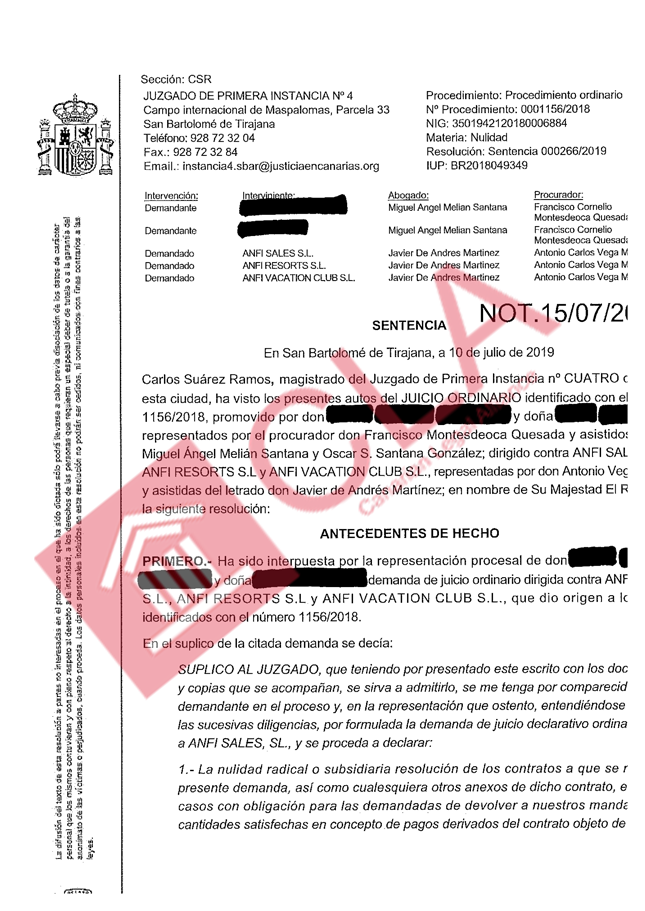 Citing the precedent set by the highest-ranking court in Spain, the judges ruled that our clients Anfi Resorts timeshare contract contained infringements ranging from its time length to it not including specific information needed for the benefit of the consumer.
The High Court ruled that Anfi should refund our clients a total of 51,653€ plus their legal fees and legal interest
Congratulations to our clients as well as the whole Canarian Legal Alliance legal team.
IF YOU WISH TO SPEAK TO OUR LEGAL TEAM, CONTACT US NOW AND RECEIVE A FREE EVALUATION OF YOUR LEGAL OPTIONS.