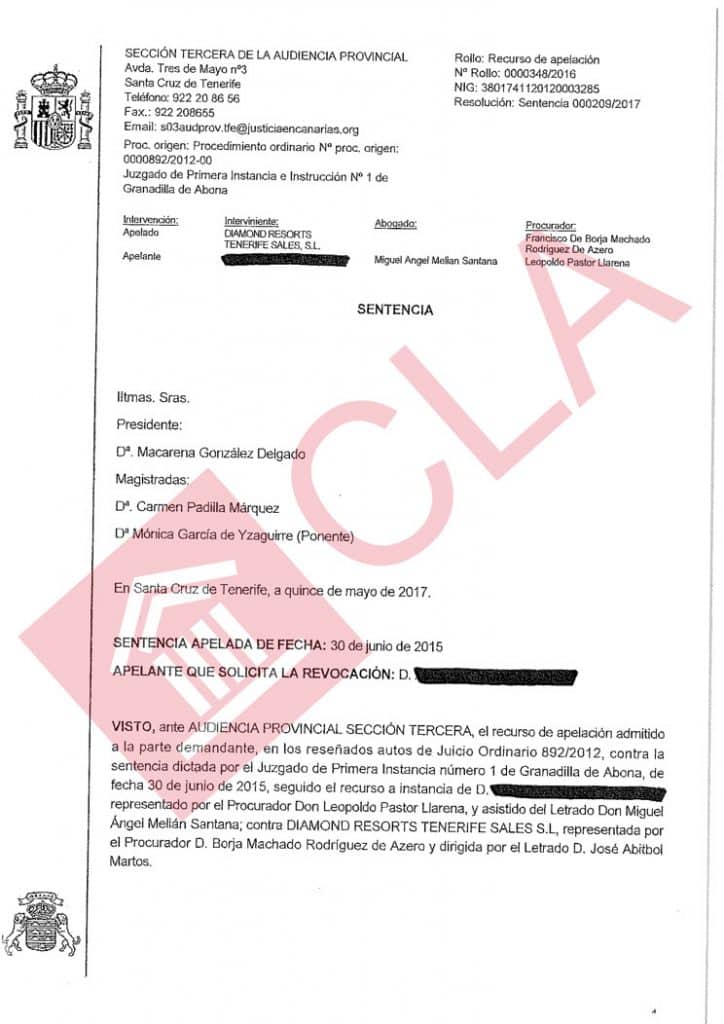 More excellent news for those who have purchased timeshare at Diamond, the High Court N3 of Tenerife has ruled in favour of our clients declaring both their contracts null and void.
Upon declaring our client's contracts illegal, the magistrate sited the length of the contract as well as the lack of information in the contract as the main concerns for nullity. Just like other timeshare companies, Diamond did not fulfil the requirements needed under the Spanish Timeshare Law of 42/98 and now must face the consequences.
Our clients will also be getting over 28,000€ plus legal interest.
We would like to thank our clients for entrusting us with their case and congratulate on this incredible outcome. This is of course without forgetting the yet again excellent work done by the whole legal team involved in this process.
If you think your contract meets the requirements to claim, contact us NOW for a FREE consultation and review your legal options.