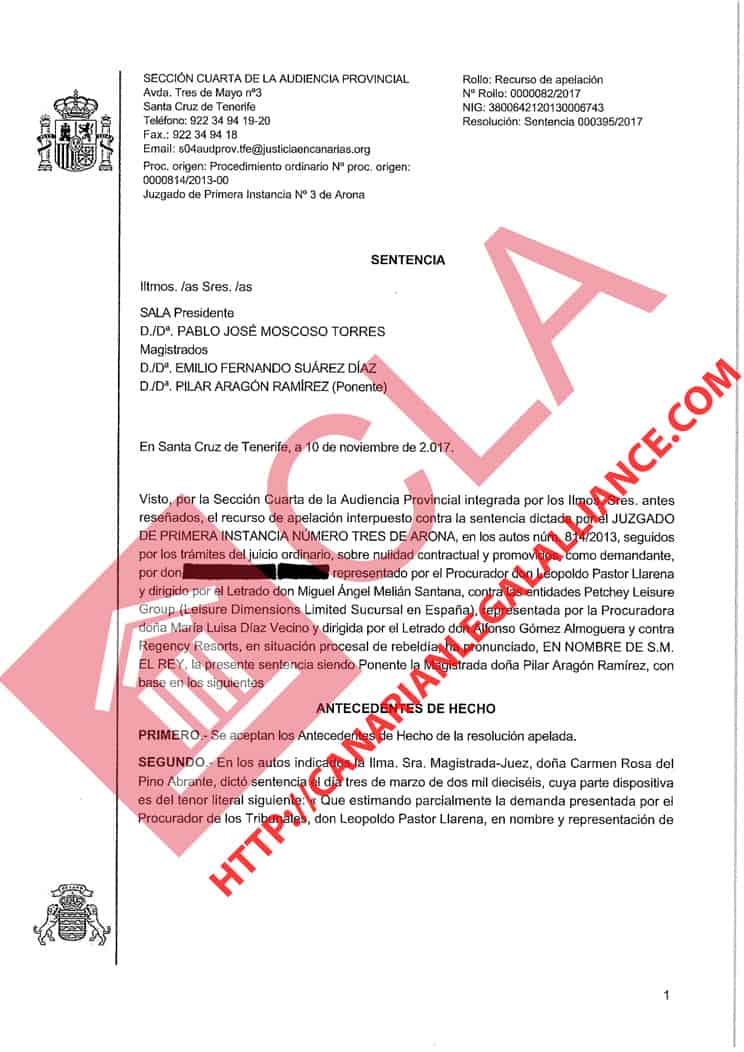 Canarian Legal Alliance is delighted to announce yet another High Court success against Regency Resorts.
The judge of the High Court N3 in Tenerife has declared our clients contract null and void on the basis that the object of the contract itself, lacked tangibility. The Spanish Timeshare Law of 42/98 is clear, a contract must include a minimum of specific information for the benefit of the consumer.
Our clients will be getting back over £35,200 plus an extra £35,200 as a result of taking an illegal deposit making as total of £70,400 plus legal fees and legal interest.
We would like to take this time to congratulate our clients and to thank them for entrusting us with their case. This is of course without forgetting the now undoubtedly number one legal team in timeshare law.
IF YOU WERE SOLD POINTS OR FLOATING WEEKS CONTACT US NOW FOR A FREE CONSULATION AND REVIEW YOUR LEGAL OPTIONS.