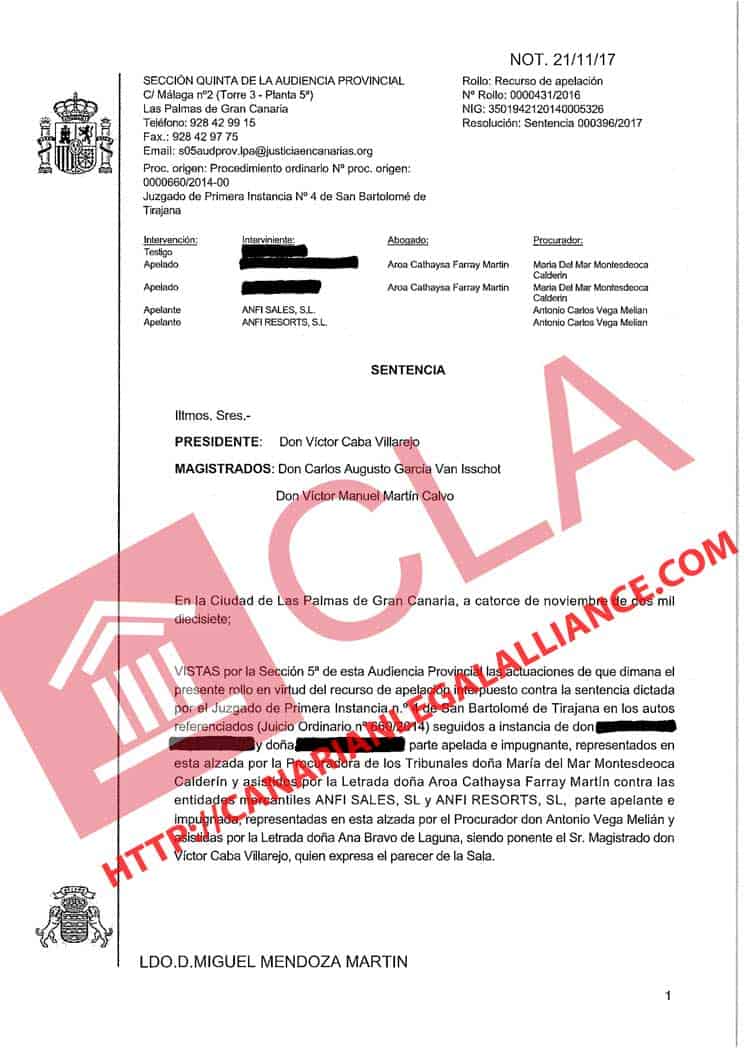 Canarian Legal Alliance is proud to share with you its latest Anfi High Court victory.
The judge of the High Court of Las Palmas has declared our clients contract null and void on the basis that it both exceed the allowed length of a timeshare contract as well as lacked tangibility.  The Spanish Timeshare Law of 42/98 is clear, a contract must be valid for no longer than 50 years and the object itself must include as much specificity as possible.
Our clients will be refunded a total of £32,00 plus legal fees and legal interest.
Congratulations to our clients and to the whole legal team involved.
IF YOU OWN A PERPETUITY OR FLOATING WEEK TIMESHARE CONTRACT CONTACT US NOW AND SEE IF YOU ARE ELIGIBLE TO CLAIM.