Canarian Legal Alliance is pleased to announce our High Court success against Silverpoint / Resort Properties.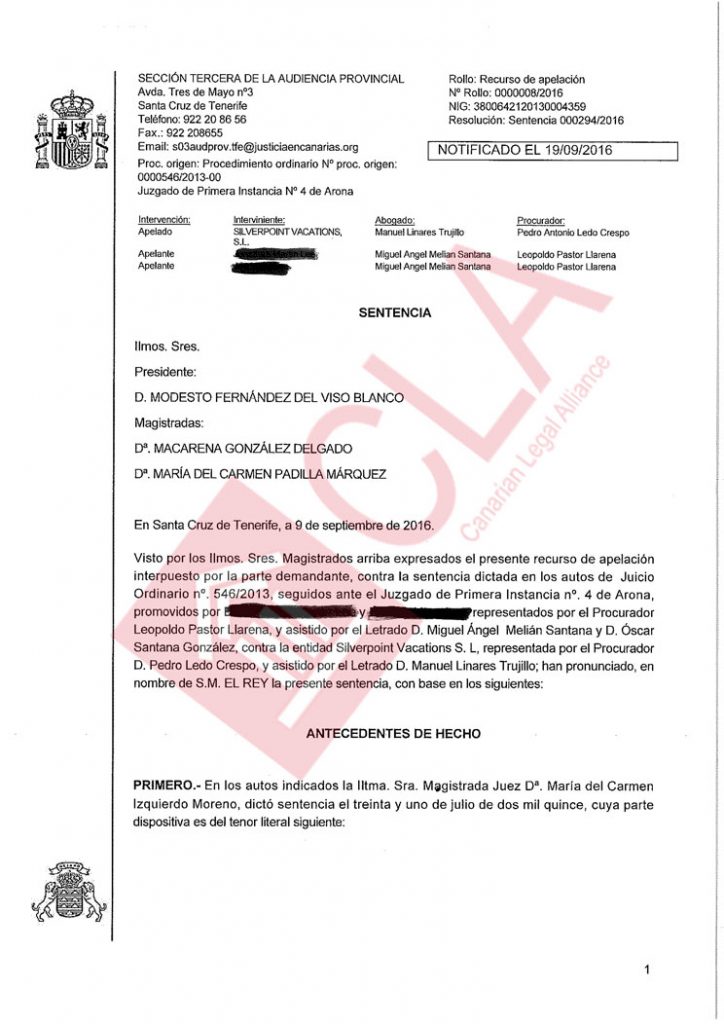 High Court number 3 of Tenerife has declared our clients contract be null and void and the return of £16,722 plus legal interest.
The basis of the judgement was that the contracts of our clients contained the perpetuity clause, deemed illegal by the Supreme Court.
This is just another example of the lower courts following the precedent set by the highest ranking court in Spain.
We want to congratulate our clients and the whole Canarian Legal Alliance Litigation team!
If you would like to know more about this ruling or wish to find out if you can get your money back CONTACT US NOW FOR A FREE CONSULTATION!