Canarian Legal Alliance is proud to announce three more Supreme Court sentences against no other than Silverpoint (Resort Properties).
The highest-ranking court in Spain has continued in its denouncing of timeshare resorts condemning those infringed contracts sold to consumers throughout the years. As in many previous rulings the Supreme Court declared all our client's contracts null and voids due it not following the guidelines set under the Spanish Timeshare Law of 42/98.
The magistrates specified the lack of a tangible object in the contract itself for the main reason for nullity. In their sentence they explain that a timeshare contract must include a series of specific information such as location, date and period of year.
Silverpoint has now been ordered to refund a total of £112,230 with all three receiving back their legal fees and legal interest.
We would like to extend our congratulations to our clients and thank them for entrusting us with their case. We wish them all the best in their timeshare free future.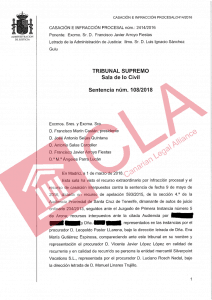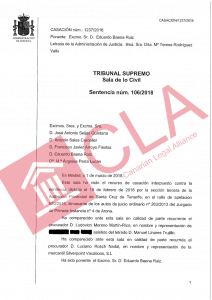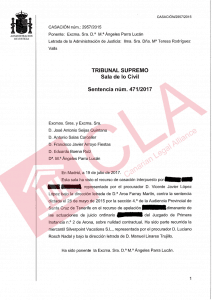 IF YOU OWN FLOATING WEEKS OR ARE PART OF A POINTS SYSTEM CONTACT US NOW FOR A FREE CONSULTATION AND SEE REVIEW YOUR LEGAL