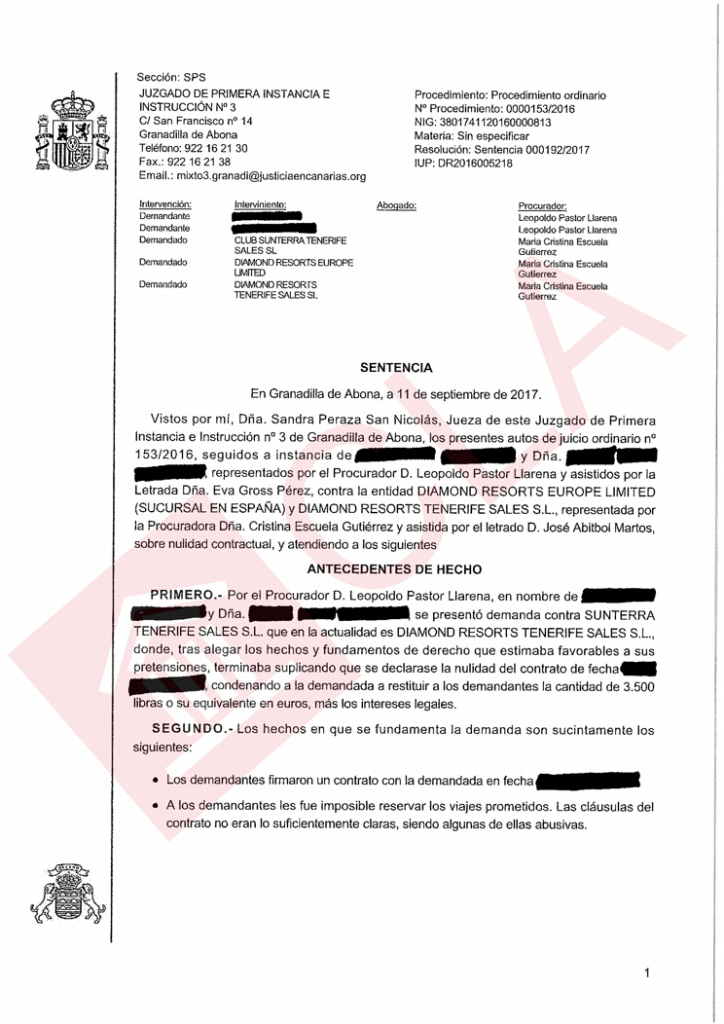 Canarian Legal Alliance is thrilled to share with you its latest Diamond Resorts.´
The judge of the First Instance Court N3 in Tenerife has ruled our clients contract null and void despite Diamond`s efforts to dismiss this. The magistrate stated the main claim for nullity was that of the lack of a tangible object found in the contract itself. The Timeshare Law of 42/98 is clear, a contract must include as much specificity as possible.
Our clients will be getting her complete Purchase Price back, plus legal interest.
Congratulations to our clients and to the whole legal team involved throughout the process.
IF YOU PURCHASED POINTS AND WOULD LIKE TO CLAIM YOUR MONEY BACK CONTACT US NOW!