It's a new week and Canarian Legal Alliance has picked up were it left of achieving another ground-breaking court victory against Marriott Vacation Club!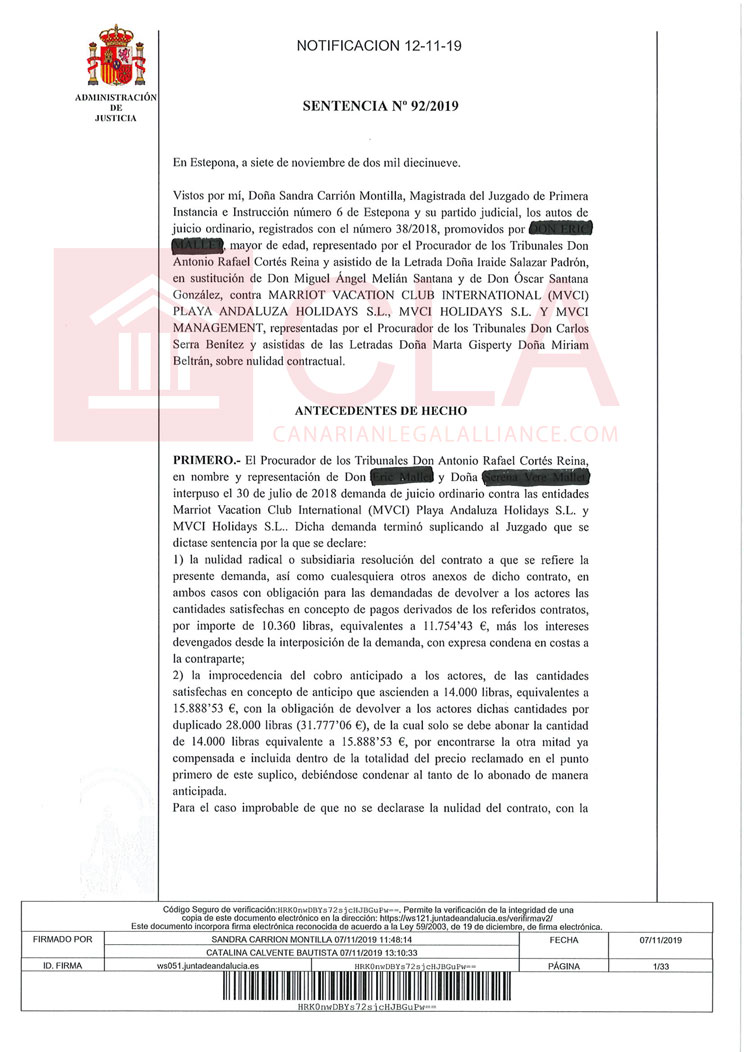 The judges in courts of Estepona N6, issued a sentence on our client's case, ultimately declaring their Marriott Vacation Club contract null and void. Citing the 129 Supreme Court sentences the judge ruled that the contracts lack of end date, was the principal cause for nullity as it did not meet the requirement stated clearly in the Spanish Timeshare Law of 42/98.
Our clients will now be receiving a total of £24,360 plus their legal fees and legal interest.
Congratulations to our clients on this amazing outcome, as well as the whole Canarian Legal Alliance legal team.
IF YOU WISH TO REVIEW YOUR LEGAL OPTIONS CONTACT US NOW FOR A FREE CONSULTATION AND SPEAK TO OUR LAWYERS DIRECTLY