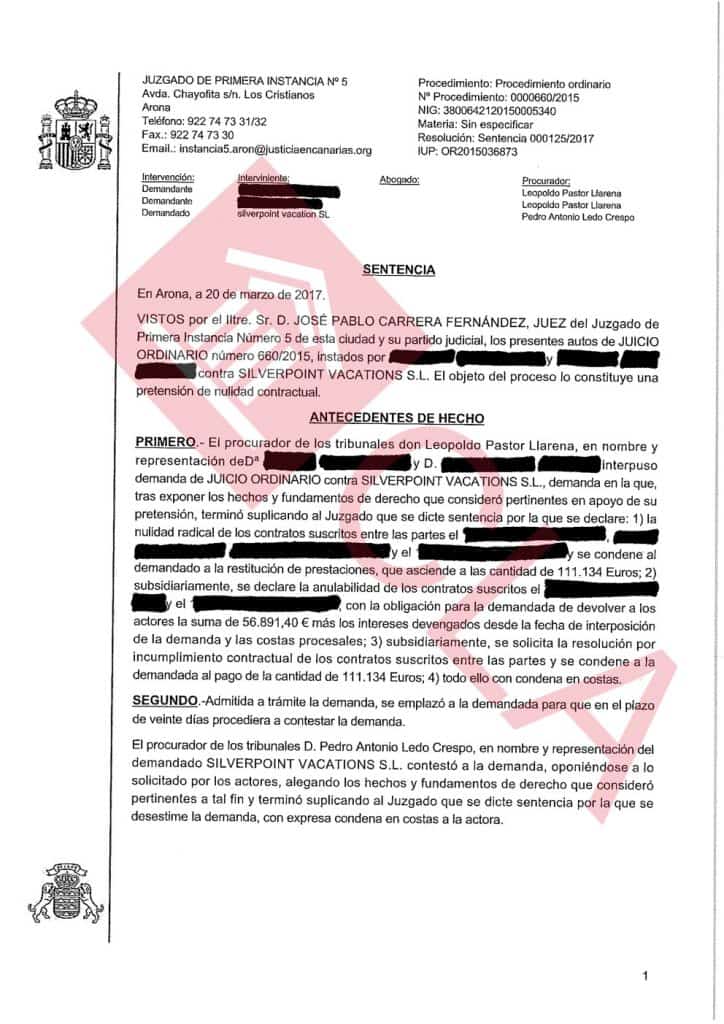 Canarian Legal Alliance is delighted to announce its latest court success against Resort Properties/Silverpoint. The Court of the 1st instance N5 in Arona, Tenerife, has ruled in favour of our clients, on the basis that their contract had been sold them to them for an unlimited period. This sentence comes after the various Supreme Court sentences, which state that a timeshare contract must not exceed the allowed 50 year period.
Not only did the judge declare our clients Resort Properties/Silverpoint contract null and void but she ordered they return a whopping 111,111€ plus legal interest and legal fees.
We would like to extend our congratulations to our clients and thank them for their trust and patience, without forgetting the outstanding work done by the whole legal team who continue to deliver these incredible successes.
Put your case in the hands of most experienced team of lawyers in timeshare litigation, CALL US NOW for a free assessment!