Here we are again, the end to another incredible year, if we thought 2016 was outstanding this one has been even better.
When we finished last year we had 36 Supreme Court Victories against Anfi, Puerto Calma and Palm Oasis, and we now are proud to have 80 making Spanish Legal History and Record!
January started with a tremendous victory over Silverpoint , which had taken many years of hard work. The Supreme court once again ruled in the favour of our clients and set the tone for all future rulings not only against Silverpoint (Resort Properties), but many others who are selling associations to clubs, points, or investment packs. By now we have over 80 rulings against this company at the courts just this year, of which almost half are from the Highest ranking court in Spain!
But 2017 wasn't just about Resort Properties / Silverpoint. We obtained a new record achieving over 140 favourable rulings against resorts all over Spain, such as Anfi, Puerto Calma / Holiday Club, Diamond, Club La Costa, Petchey Leisure etc.
And talking about figures:
We now represent over 800 live cases at the courts throughout the whole Spain at different judicial stages, with our ever-expanding law firm being represented in various offices located in Gran Canaria and Tenerife, including a new one opened in Malaga recently.
By the end of the year we have now paid out over 1.6 million € to our clients after their successful reclaims, with a record high payout from Anfi for over 100.000€ achieved just a few days ago!
Canarian Legal Alliance has also been subject to some ridiculous slandering attacks from the timeshare industry. They have waged a campaign of misinformation and spreading of falsehoods in an effort to scare off our clients, employing this as their own defence strategy to try to avoid future claims against them. This has not worked. Our results speak for themselves and we are more determined than ever to help misled consumers.
We would like to take this time to thank all our clients for the faith and trust you have placed in us, and of course a very big thank you to all the team at Canarian Legal Alliance for all their efforts and hard work. Let 2018 be an even better year!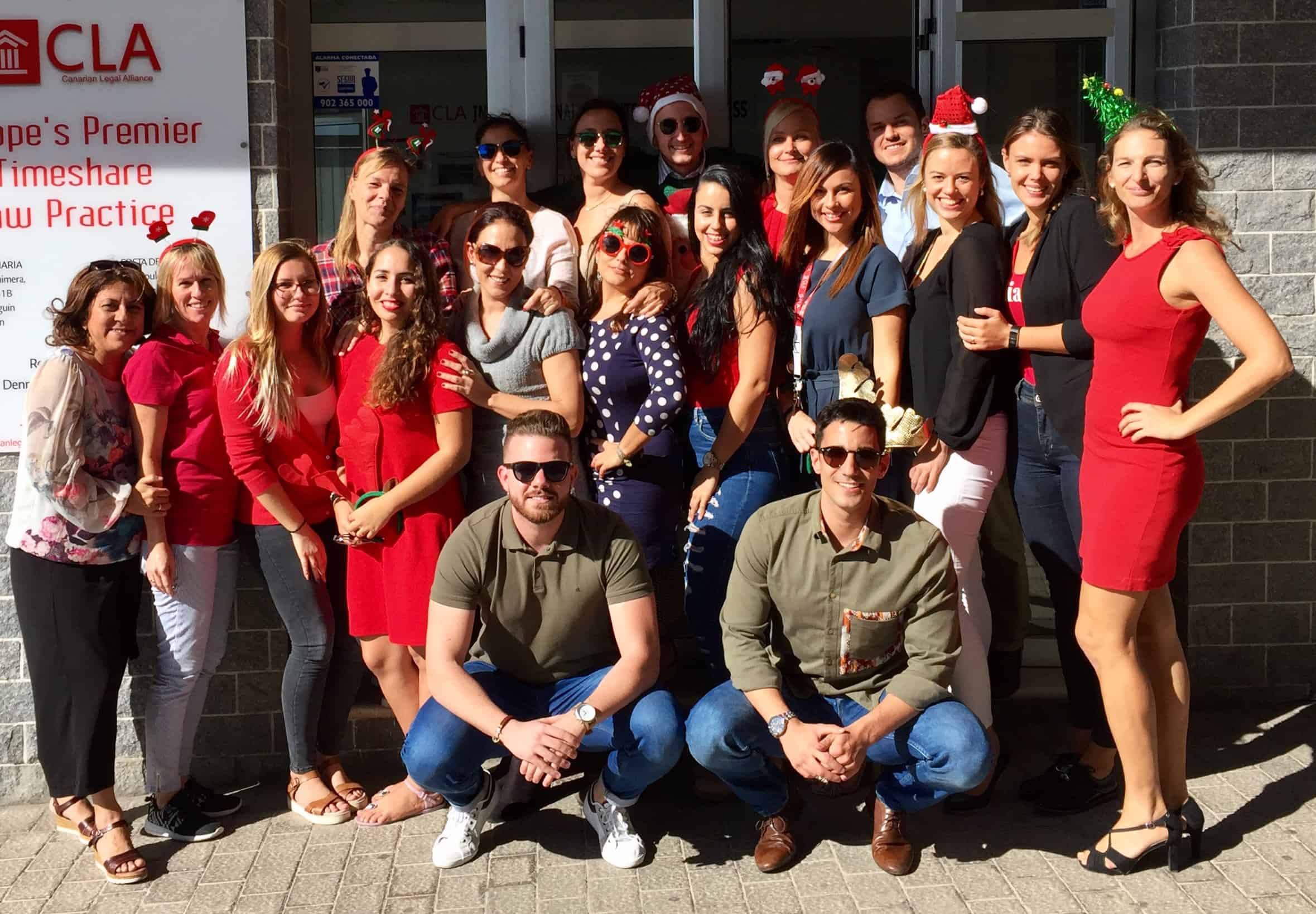 Merry Christmas and a very happy and prosperous New Year!!