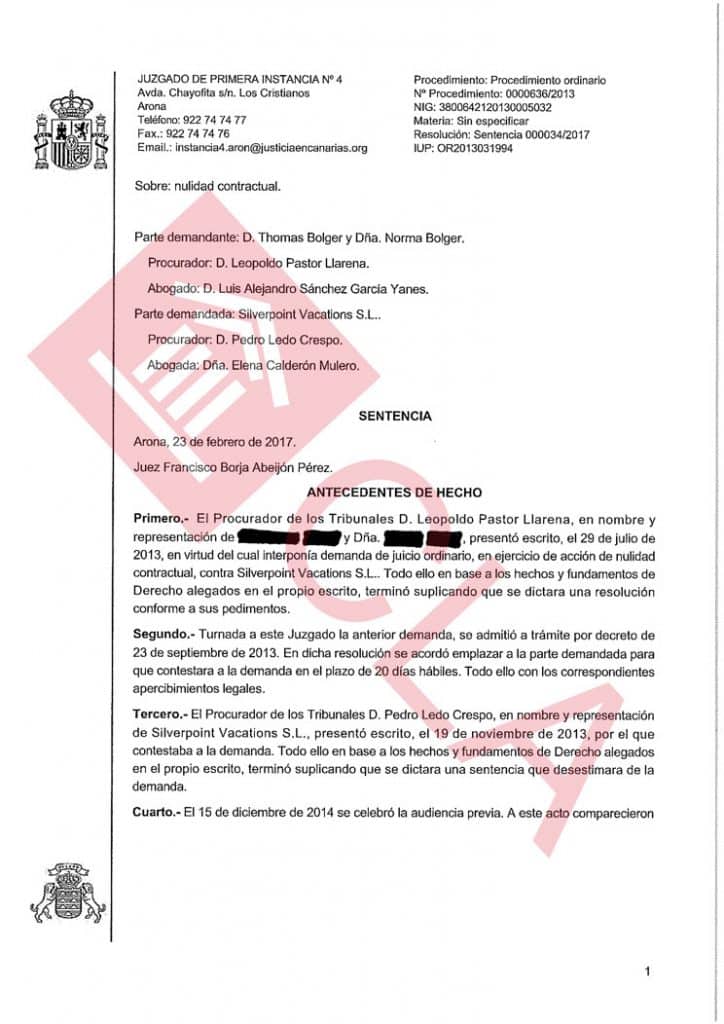 More good news today from the First Instance Court N4 in Tenerife who has found in favour of our clients and against Silverpoint / Resort Properties.
Using the recent Supreme Court sentences the judge declared our clients Silverpoint / Resort Properties contracts to be nullified and ordered the return of 12,054€ plus legal interest.
The sentence mirrors those of the highest-ranking court in Spain, in declaring contracts of unlimited period illegal. The Supreme Court has been more than clear in such matters, reiterating contracts must not exceed 50 years of duration.
We would like to extend our felicitations to our clients and thank them choosing Canarian Legal Alliance to pursue their claim. Once again, a big congratulation to the outstanding legal team involved throughout this process.
If you think you may have a claim contact us NOW for a FREE consultation.