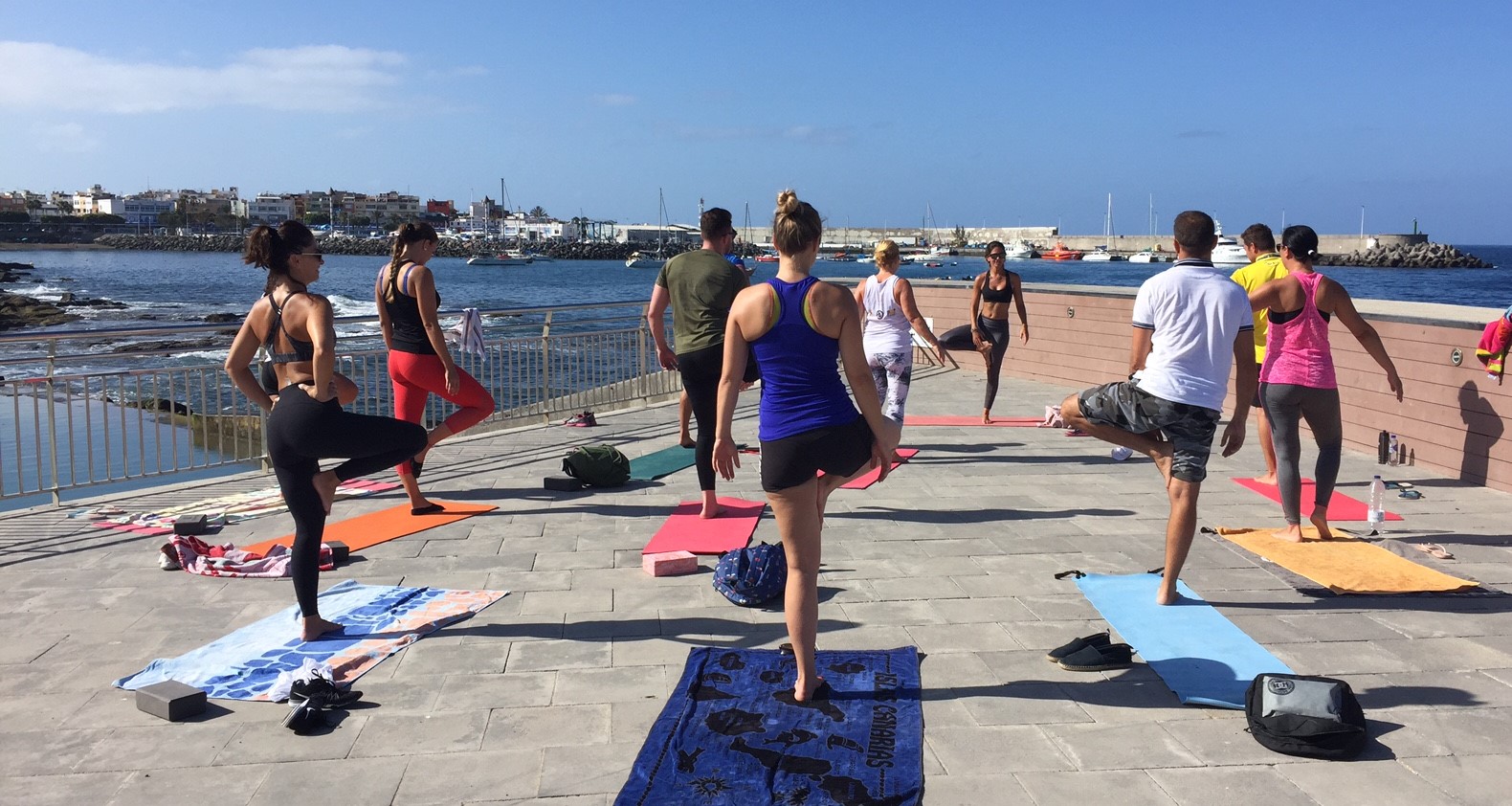 For professionals within the legal sector in Spain, the new year begins on 1st September. The civil courts and in general, the whole country closes down for the month of August. We wanted to greet this month with a session of Yoga so we had to move our bodies, and not only our brains.
During August, not only are we on holiday, but we will also take this opportunity to look back at our recent achievements, as well as plan the challenges we will face in the 'New Year'.
After the excellent results achieved during the last year, we continued in 2019 with a lot of work at the courts! Our legal team quickly shed any extra weight gained during the festive period while attending to 80(!), yes 80 hearings in the courts of Spain during January alone. And that is not all – so far this year, we have attended over 500 court hearings from the Canary Islands through to the Balearics and mainland Spain, where we are representing over 1300 clients at various stages in court.
Of course, all this tireless and hard work has led to the desired outcome and so far in 2019, we have received 335 favourable sentences, with over 11.6 MILLION € in awarded fees. These rulings came from First Instance and High courts, mainly against resorts who are, or were, enrolled with RDO, such as Anfi, Club la Costa, or Silverpoint.
Our clients have already received over 2.7 MILLION EUROS IN PAYOUTS, witheven more to come, as our team is now also processing provisional enforcement for cases where we have a favourable sentence which, as yet, have not been declared firm.
These impressive figures have drawn the attention of many media sources who have run news articles about us and our fight against the timeshare giants. You can read all of these on our website.
But what are the latest updates pertaining to litigation?
The High court have become very clear in their rulings regarding several discrepancies with rulings from the First Instance judges. For example, some of The First Instance courts were not applying the sanction for taking a deposit during the reflection period, as they believed that there should be a time limit to the claim. However, the High Court have overruled and confirmed that the claim does not have an expiry date, and it makes no difference when the infringement occurred, the law still applies.
CLA is actively presenting sentence enforcements against those companies who are not fulfilling the court orders and are not paying voluntarily. Through this process we are requesting the court to intervene directly and place embargos on their accounts. For provisional sentences we do the same and have already obtained more than 700.000€ in bank guarantees, that is money secured and held for our clients until their sentence becomes firm.
We also feared that some of the companies have been hiding their assets and therefore, we have reported them to the State Attorney, who will open an investigation to find out if there has been any mismanagement of funds or actual fraudulent behaviour. We have even achieved that the court itself, appointed an administrator for Anfi, in order to look over their accounts to see why they were not able to fulfil their payment obligations – which quickly resulted in a pay-out from the company. Although this means added work for our legal team and patience and support from our clients, it is definitely worth the extra effort!
We continue to see growth in the number of cases where after the preliminary hearings, the judges decide that there is 'no need for an actual trial'. This is a clear sign thatthe cases presented are now very 'cut and dried' – based on documentary evidence and the numerous sentences dictated by the Supreme Court. These cases have then had a speedier and favourable resolution.
In July, we received various enquiries from members of Silverpoint who have been denied entrance to the resort they have booked for their holiday and where holidays have been cancelled until the resorts/company has been restructured. Although we cannot be certain as to the extent of this issue, we have taken the necessary precautions to ensure that nothing takes us by surprise.
After the summer break, we hope to see more pay-outs and of course, favourable rulings. You will be able to read about all of these on our website's News section.
Finally, let us remind you again that August is Spain's national month to close-down and the courts will not be operating during this period. Whilst our office will remain open with a skeleton staff, we will not be able to obtain any updates until mid/end September.
We apologise for any inconvenience this may cause, but please be assured that once August is over, we will be back to normal.
From all at CLA have a great holiday!