Canarian Legal Alliance is excited to share a Tasolan (Palm Oasis) First Instance Court victory.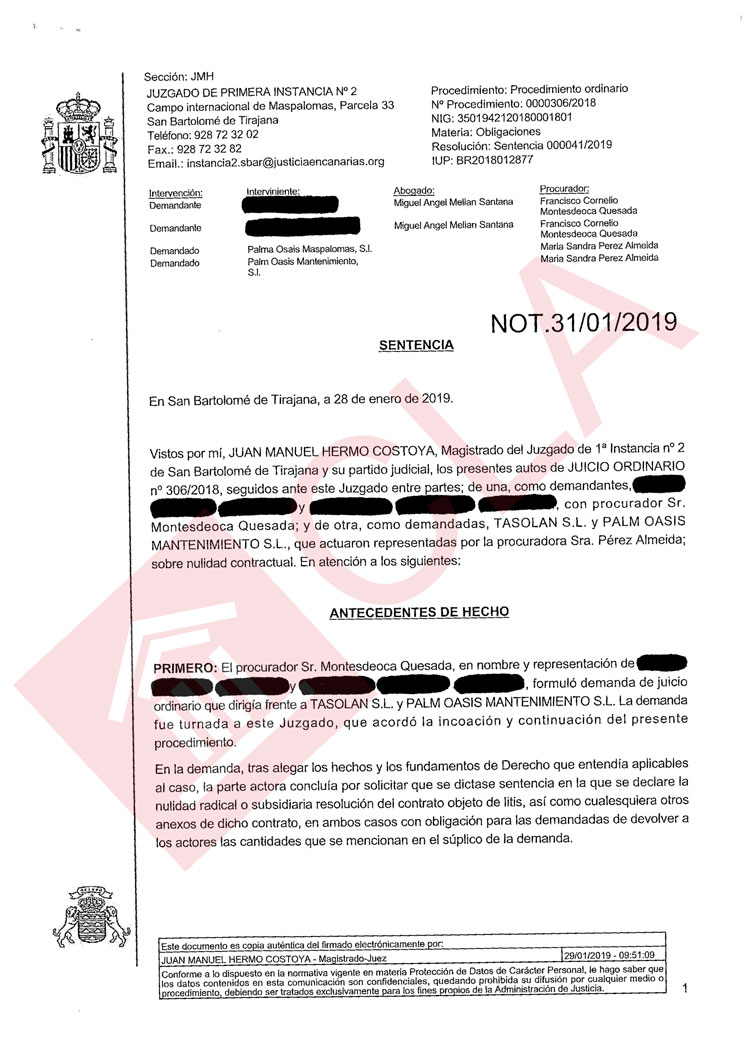 After examining all the relevant paperwork, the judge N2 of the First Instance court in Maspalomas ruled our client's contracts did not include that required under the Spanish Timeshare Law of 42/98.
Tasolan (Palm Oasis) will now have to refund our clients a total of 6,800€ plus the respective legal fees and legal interest.
A big congratulations to our clients on achieving this incredible victory and to the whole legal team who continue to produce on a daily basis.
IF YOU WISH TO REVIEW YOUR LEGAL OPTION CONTACT US NOW FOR A FREE EVALUATION.