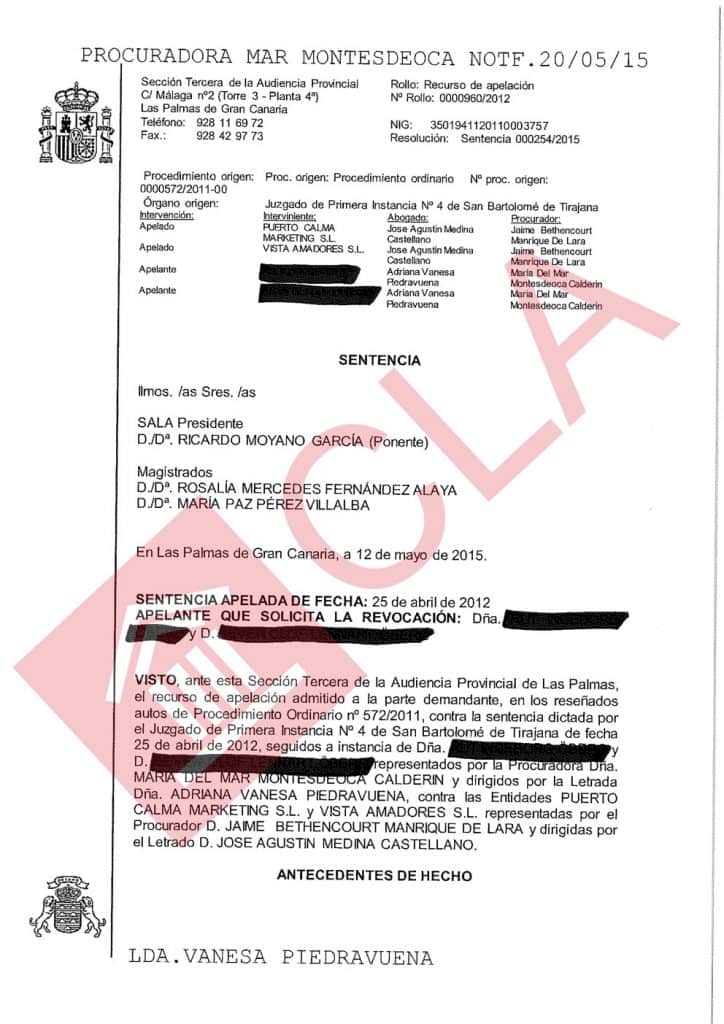 Timeshare Litigation Case Study
Client Nationality: British
Defendant Resort: Silverpoint / Resort Properties
Resolution Location: Tenerife, Canary Islands, Spain
Judicial Level: First Instance
Case Type: Civil
Timeshare Structure: Timeshare Week
Resolution Period: 1.5 Years (2015)
Amount Awarded: 29,516€
Client Story:
Our client stayed in 2005 in Hollywood Mirage by exchanging an already existing timeshare. Shortly after her arrival with her family she was rushed to a meeting where she was offered to purchaae a City apartment for 30.000 GBP. When she rejected it stating it was too expensive they told her that suddenly a member has withdrawn his purchase therefore they are able to give her an apartment just for 15.000 GBP. She was pressured to accept this great opportunity what only "fools would reject"- according to the manager. After finally accepting the offer she had to pay 500 GBP as a deposit on the day. She was not informed about her right to cancel within 14 days and paid off the balance as requested by her contract. Few years later the same has repeated when she was convinced to buy a second week. Our client felt that she was pressured into buying these weeks and wishes she has never traveled to Tenerife.
Action Taken by CLA:
Seeking help for her timeshare nightmare our clients got in touch with us in 2014. After careful consideration of her options contracted our legal services and got her claim launched at the court in July 2015.
After concluded varios bureaucratic steps the preliminary hearing was held in April 2016, having set the trial for September the same year.
The resolution came six months later, where the judge already applied the recent Supreme court rulings and declared our client´s  contracts contracts null and void.
Resort Infraction & Sentence Summary
Just as in previous cases the judge of the First Instance Court N3, used the various Supreme Court sentences as basis in his ruling. The judge cited the lack of specificity and information in the clients contract as the main concern for nullity. The Spanish timeshare law of (42/98) is clear on matters such as these, stating a contract must include a period of the year, apartment number and location. This is yet another example of the impact the recent Supreme Court rulings are having on timeshare resorts and the product they are selling.