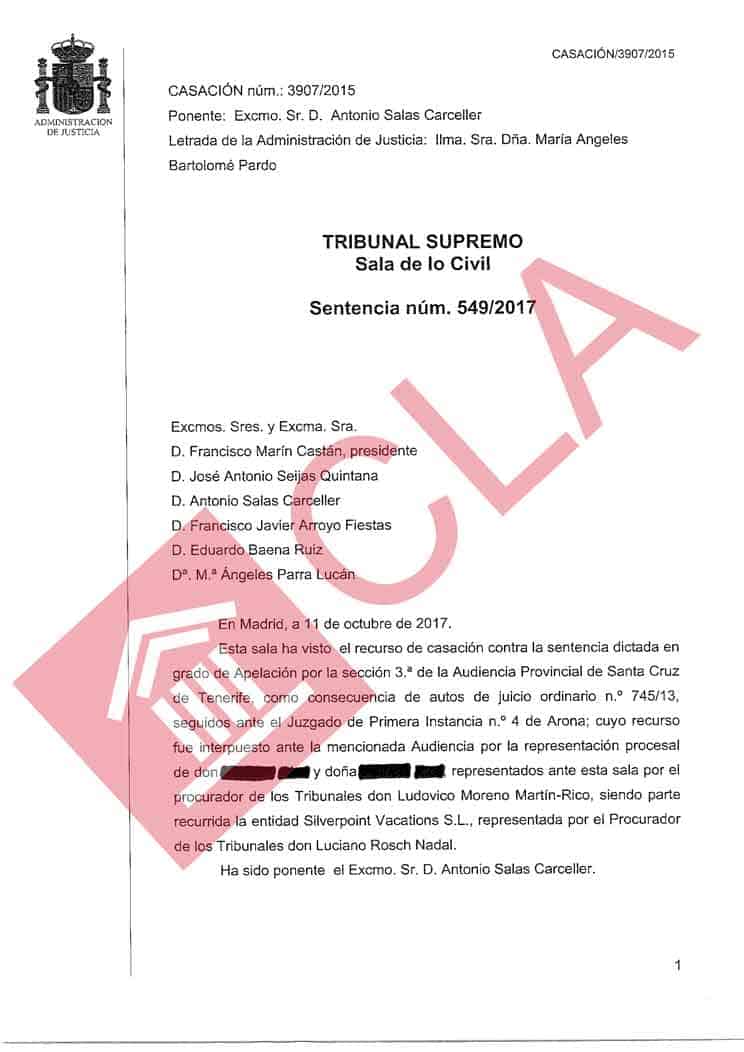 Canarian Legal Alliance is delighted to announce one more Supreme Court sentence against Silverpoint.
The highest-ranking court in Spain has reaffirmed its stance again by declaring our clients contract null and void because it exceeded the allowed length of a timeshare contract under the Spanish Timeshare Law of 42/98. Such contracts must be valid for no longer than 50 years and must be explained prior signing for the benefit of the consumer.
Our clients will be receiving over £89,400 plus first instance legal fees and legal interest.
A big congratulations to our clients and to the whole legal team involved, who continue to produce these incredible victories on a daily basis.
IF YOU PAID A DEPOSIT WITHIN THE FIRST 10 DAYS OF OWNING YOUR CONTRACT, CONTACT US NOW TODAY!