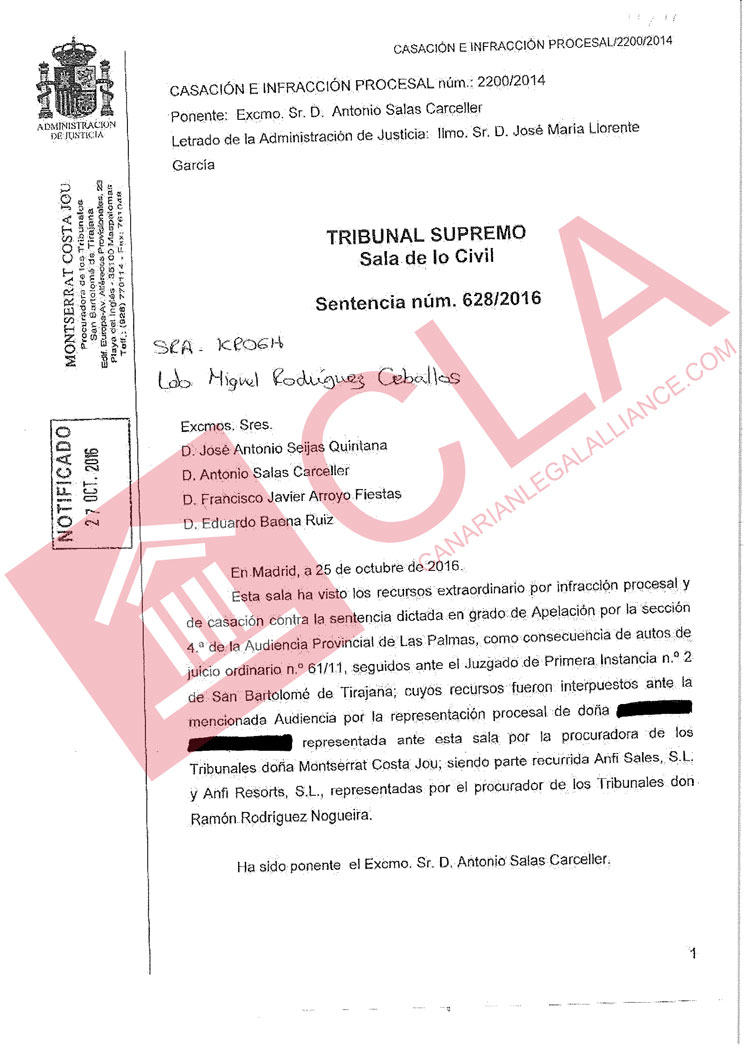 Canarian Legal Alliance brings you yet another decision from the highest ranking court in Spain, with reference to Anfi timeshare weeks. On this occasion our client had a contract running more than 50 years and by now we, you and Anfi know what that means.
The Supreme Court has declared our clients contract null and void and ordered Anfi the return of 19,000€ plus legal interest and legal fees.
We heartily congratulate our clients and thank them for their patience and trust and we are sure they will enjoy their new found holiday freedom as ex-timeshare owners. We also once again have to convey our proud admiration for the best legal team in the business.
If your contract its written for a duration of more than 50 years, then your contract is liable to be declared null and void by the Spanish courts.
If you think you may have a claim, feel free to contact us on  +34 928 18 50 28 or click here to get in touch with us!