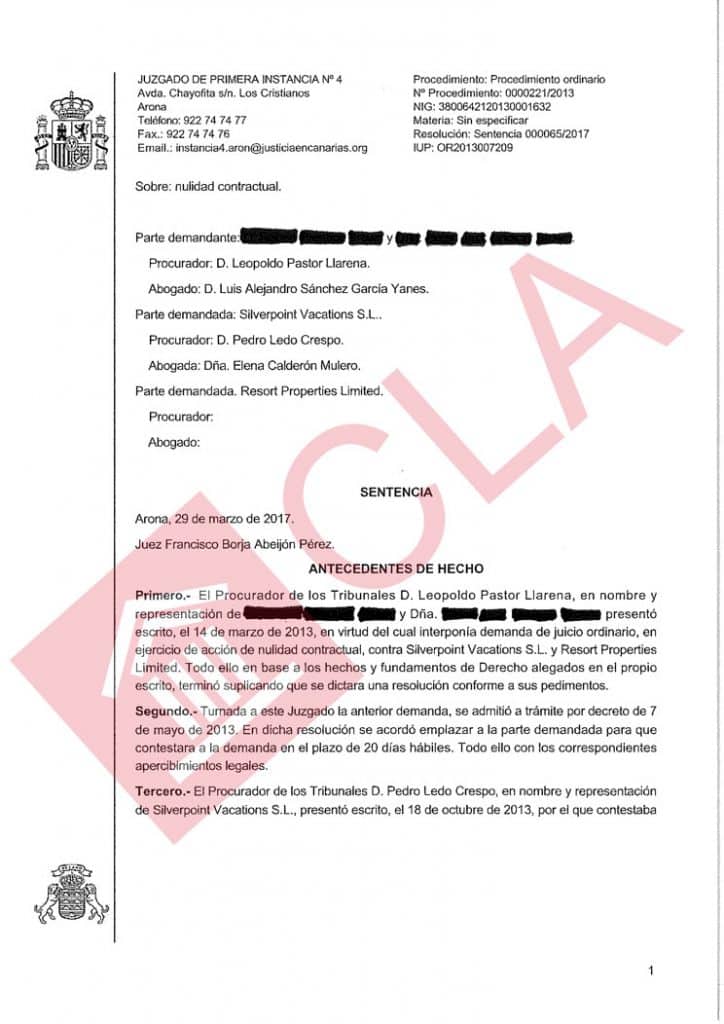 Canarian Legal Alliance is delighted to end the week with yet another Silverpoint (Resort Properties) court victory.
The judge of the First Instance Court N4 in Tenerife has declared our clients contract null and void on the basis that it did not include enough specificity. Under the Spanish Timeshare Law of 42/98 a timeshare contract must have a specific date, time and location amongst other details.
Not only has our clients contract been declared null and void but the judge saw fit order Silverpoint (Resort Properties) return over £37,793 plus legal interest.
We would like to congratulate our clients on this outstanding victory as well as the whole legal team who continues to produce legal history.
Contact us NOW for a free a consultation and see if you are eligible to claim.