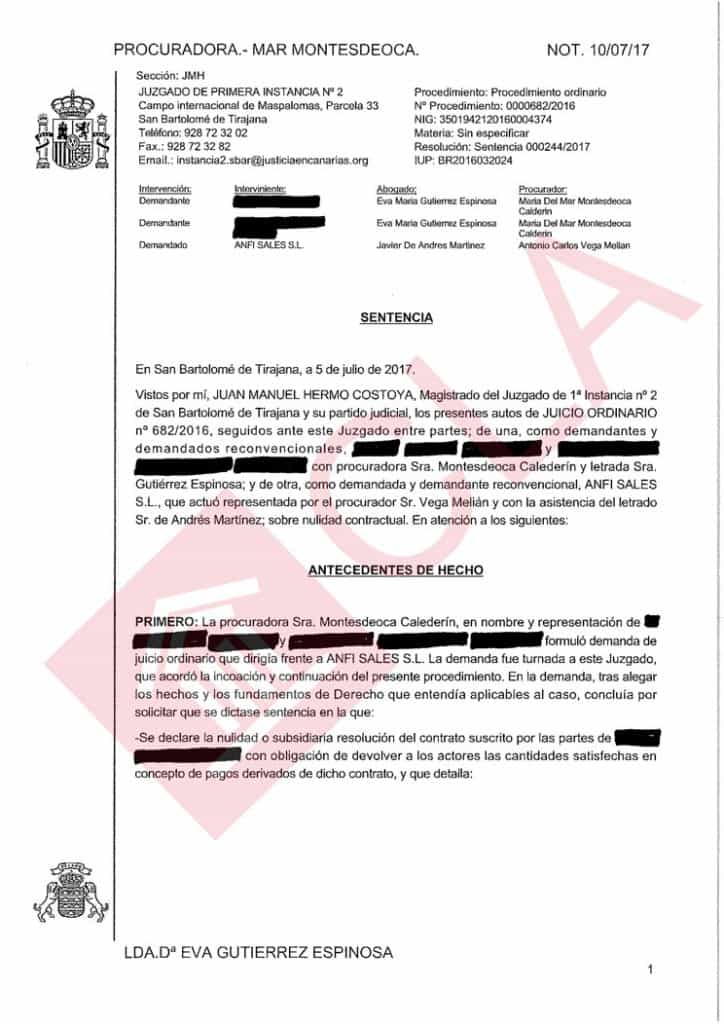 Canarian Legal Alliance would like to congratulate yet another  client of ours on the successful outcome of their claim against Anfi.
The judge of the First Instance Court N2 in Maspalomas Gran Canaria declared our clients contract null and void on the basis that it contained a series of illegalities. One of the main infringements highlighted by the judge was that of the length of the contract. Under the Spanish Timeshare Law a contract must be valid for no longer than 50 years and must be indicated clearly on the contract.
Our clients will also be getting back over 10,860€ plus legal interest as compensation.
We would like to take this time to congratulate our clients as well as the whole legal team involved in this outstanding victory.
If you were sold a contract in PERPETUITY contact us NOW for a FREE consultation and find out whether you are eligible to claim.