Timeshare Litigation Case Study
Client Nationality: English
Defendant Resort: Diamond Resort Tenerife Sales SL
Resolution Location: Gran Canaria, Canary Islands, Spain
Judicial Level: First Instance Court / High Court Appeal Rejected
Case Type: Civil
Timeshare Structure: Points
Amount Awarded: 123,278.62€
Canarian Legal Alliance is committed to challenging the Timeshare Industry to ensure that our clients receive the legal redress they deserve. This particular case highlights the way in which one particular resort tried to deny our clients rights by trying to circumvent the law.
Our clients bought their timeshare points from Diamond Resort Tenerife Sales SL – a Spanish company based in Tenerife.
CLA, from its previous victories in the Supreme Court established that points, just like floating weeks, are illegal in that they have no object.
In order to try and avoid the ruling of the Spanish Supreme Court Diamonds lawyers presented the following 2 arguments.
1. In the contract they include a clause which states that , although the client is contracting with a Spanish company, the jurisdiction of the contract should be the UK
2. That they sell an "English" product to and English client therefore the contract should again come under the jurisdiction of the UK.
Both of these points were dismissed by the first instance court who declared our clients contracts null and void and ordered Diamond Resort Tenerife Sales SL to repay the money they had paid plus double deposits plus interest plus costs – a total amount of 123,278.62€
Of course Diamond were not happy with this ruling and made an appeal. They accepted that the case should be heard in the Spanish court but still insisted that the UK laws should be applied…………
This appeal was rejected by the High Court No1 who upheld the ruling of the first Instance Court.
Client Story:
Our client is one of the many clients who purchased points from Diamond Resort Tenerife Sales SL.
As with most of our clients they came to us as a last resort but experiencing the same emotions as previous clients.
Anger – That what should have been a life enhancing holiday product had become and expensive nightmare.
Frustration – That all attempts to resolve their issues with the resort had brought them to a dead end.
Confused – Because after various meetings with very clever and very experienced sales people they had actually ended up buying even more points. A classic move instigated by many timeshare resorts.
Action Taken by CLA:
When our clients came to us they originally believed they had a claim value of around 30.000€ based on the contracts they remembered signing and the money which they paid.
However, when we followed the paper trail from one contract to another, carefully establishing the times their contracts had been "upgraded", and after we had established the true amounts of deposits they had paid in the mandatory cooling off period we established they were actually entitled to a whopping 123,278.62€
This is not uncommon.
Often we find clients have been trying to resolve their issues with the resort for so long they don't even remember what they signed or how much they paid.
Some clients are even a little embarrassed but we can assure you that this is very common. Resorts use very clever and convincing sales pitches to get you to part with your hard earned cash………
A note on Interval International:
Most of you are aware that Timeshare Resorts work together with an exchange company – this is the company that is supposed to provide you with the world wide exchange opportunities you were promised…..more on that another day……..
With Diamond they are affiliated to Interval International and when you sign a contract with Diamond they will normally oblige you to contract with the exchange company – of course for an annual fee.
Interestingly in this case the Judge also declared that our clients' contract with Interval Exchange was also null and void and hence they were released from the contract and the annual fee they were paying.
So a pretty good victory all round!!
Resort Infraction & Sentence Summary:
Using the rulings handed down by the Supreme Court the judge of the First Instance used the Spanish Timeshare Law of 42/98 and declared our clients contract null and void on the basis that it did not include any end date. By law a timeshare contract must be valid for no longer than 50 years and must be clearly indicated on the contract. The judge also indicated the illegality practiced by Diamond in taking a deposit before the allowed cooling off period, stating a consumer must be given a certain amount of time to decide whether it's a purchase he or she wishes to make.
This is yet another example of the clear impact the numerous sentences from the highest-ranking court in Spain are having. The Supreme Court has been clear in their sentencing, creating precedent which all lower courts must now follow.
The Team: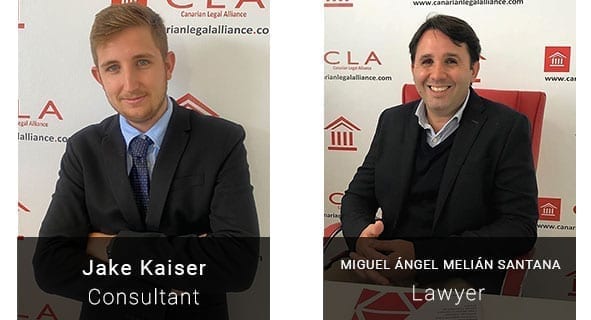 Congratulations to our Claims consultant Jake Kaiser and to our Lawyer Miguel Angel Melian Santana.