Canarian Legal Alliance is happy to announce its latest court victory against Diamond Resorts.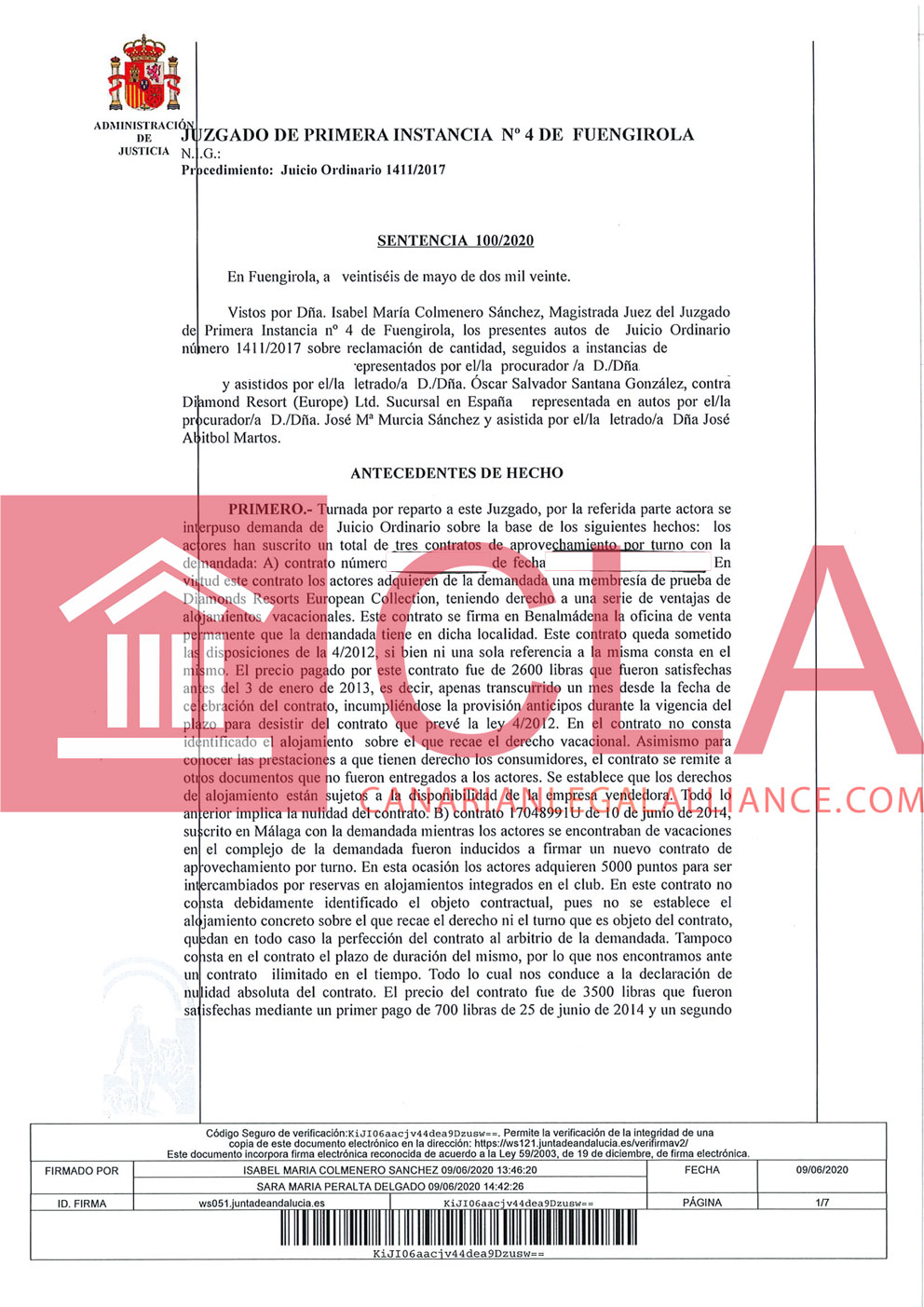 The judge of the First Instance Court of N4 of Fuengirola, declared our British clients Diamond Resorts contract null and void on the basis it exceeds the allowed length, specified under the Spanish Timeshare Law of 42/98.
The guidelines set under Spanish Timeshare Law of 42/98 state that a contract must be valid for no longer than 50 years and this must be shown on the contract as clear as possible, for the benefit of the consumer.
Diamond Resorts have now been ordered to refund a total of 24,517€ plus their respective legal fees and legal interest.
We would like to congratulate our clients and thank them for entrusting us with their case.
IF YOU WISH TO HAVE YOUR LEGAL OPTIONS REVIEWED CONTACT US NOW AND SPEAK TO ONE OF OUR LAWYERS DIRECTLY.