Canarian Legal Alliance is proud to announce yet another DECLINATORIA victory against Diamond Resorts.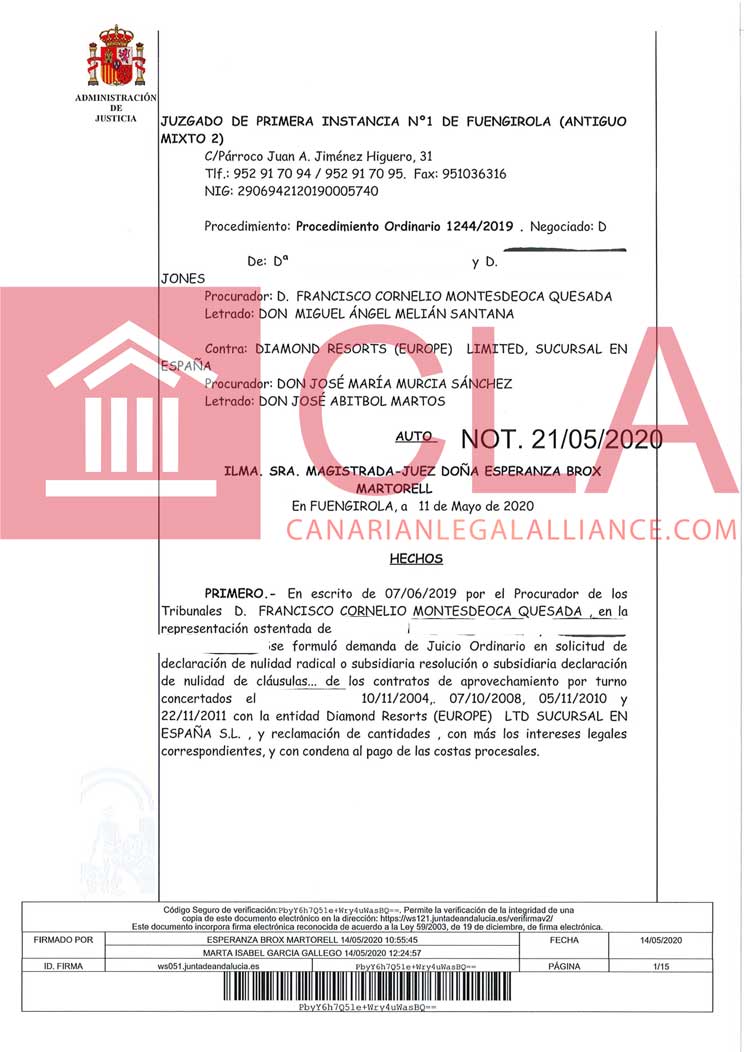 As many of our clients are aware, Diamond Resorts strategy is to claim that their contracts do not follow the Spanish Timeshare Law of 42/98 as they do not fall under Spanish jurisdiction. By doing this Diamond Resorts intends to both avoid cases from going to court as well protect themselves from the inevitable consequences which come from not following the law.
After years of hard work Canarian Legal Alliance has a strategy against these DECLINATORIAS, which in turn are resulting in quick and effective refusal of them by the courts.
Just this week our legal team achieved a victory over Diamond Resorts, in which the courts ruled that the contracts do fall under Spanish jurisdiction and therefore must follow the guidelines set under the Spanish Timeshare Law of 42/98.
We would like to congratulate our clients on this outcome as well as the whole legal team involved in the process.
IF YOU WISH TO SPEAK TO OUR LAWYER DIRECTLY CONTACT US NOW FOR A FREE CONSULTATION.