As the quarantine continues throughout Spain, Canarian Legal Alliance is proud to announce that despite the hardships, our court victories don't stop.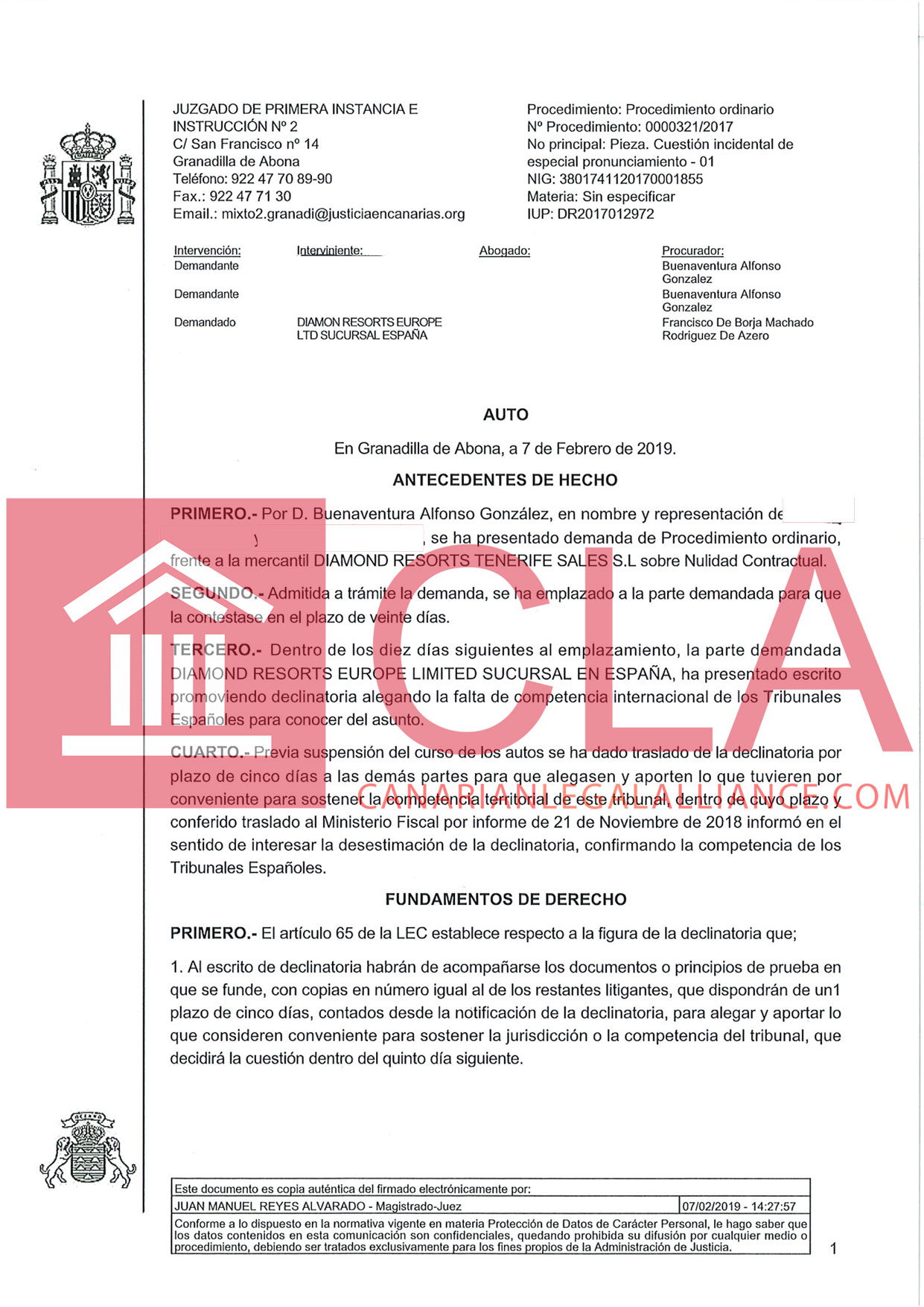 This time, our victory comes in terms of yet another rejection by the courts of Diamond Resorts "Declinatoria"
A Declinatoria is when a resort presents a legal writ in which they ask for a case to be thrown out of court on the basis that the contract in question does not fall under the proper jurisdiction. Such a tactic is used many a times by Diamond Resorts as they try to get out of the legal consequences, which come about as a result of them selling illegal timeshare contracts.
In this specific case the judge of the First Instance Court of Fuengirola, ruled that Diamond Resorts contracts in question did fall under Spanish jurisdiction, and therefore are subject to the guidelines set in the Spanish Timeshare Law of 42/98.
A big congratulations to our whole legal team, who continue to produce outstanding victories on a daily basis.
IF YOU WISH TO MEET OUR LAWYERS AND DISCUSS YOUR LEGAL OPTIONS, CONTACT US NOW FOR A FREE CONSULTATION.