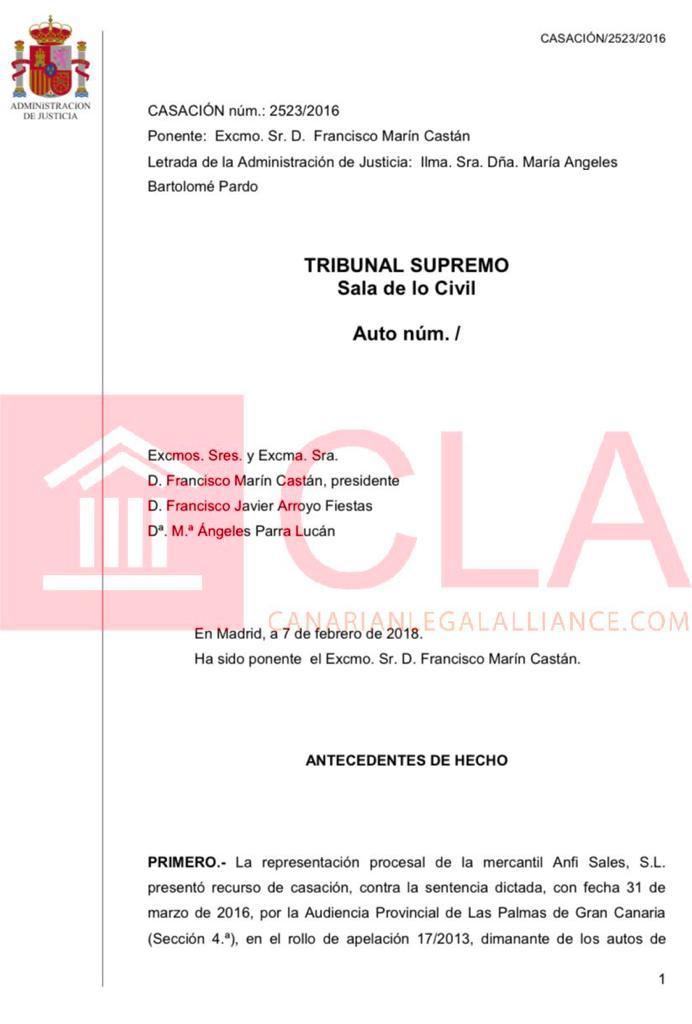 It is with great pleasure that Canarian Legal Alliance shares its latest Supreme Court success.
This time our success does not come in the form of a sentence, but rather a rejection of Anfi Resorts appeal request.
After achieving an outstanding victory in the High Court of Las Palmas in which our clients Anfi contract was declared null and void, an appeal was presented to the Supreme Court in which not only did Anfi express their discontent with the High Court's decisions, but also with the highest ranking court in Spain previous precedents.
Not only was Anfi Resorts appeal to the Supreme Court not successful, but the highest ranking court in Spain rejected even reviewing the sentence, claiming that they have been more than clear on issues regarding timeshare contracts and that all resorts must follow guidelines set in the Spanish Timeshare Law of 42/98.
This serves as further proof that the Supreme Court is clear on its stance, issuing a warning to all those resorts who continue to infringe the Spanish Timeshare Law 42/98.
IF YOU WISH TO CLAIM YOUR TIMESHARE MONEY BACK CONTACT US NOW FOR A FREE CONSULTATION.