Although Spain is currently on lockdown and the whole world is currently being challenged, Canarian Legal Alliance is delighted to share some positive news, as another one of our clients has just recently been paid out.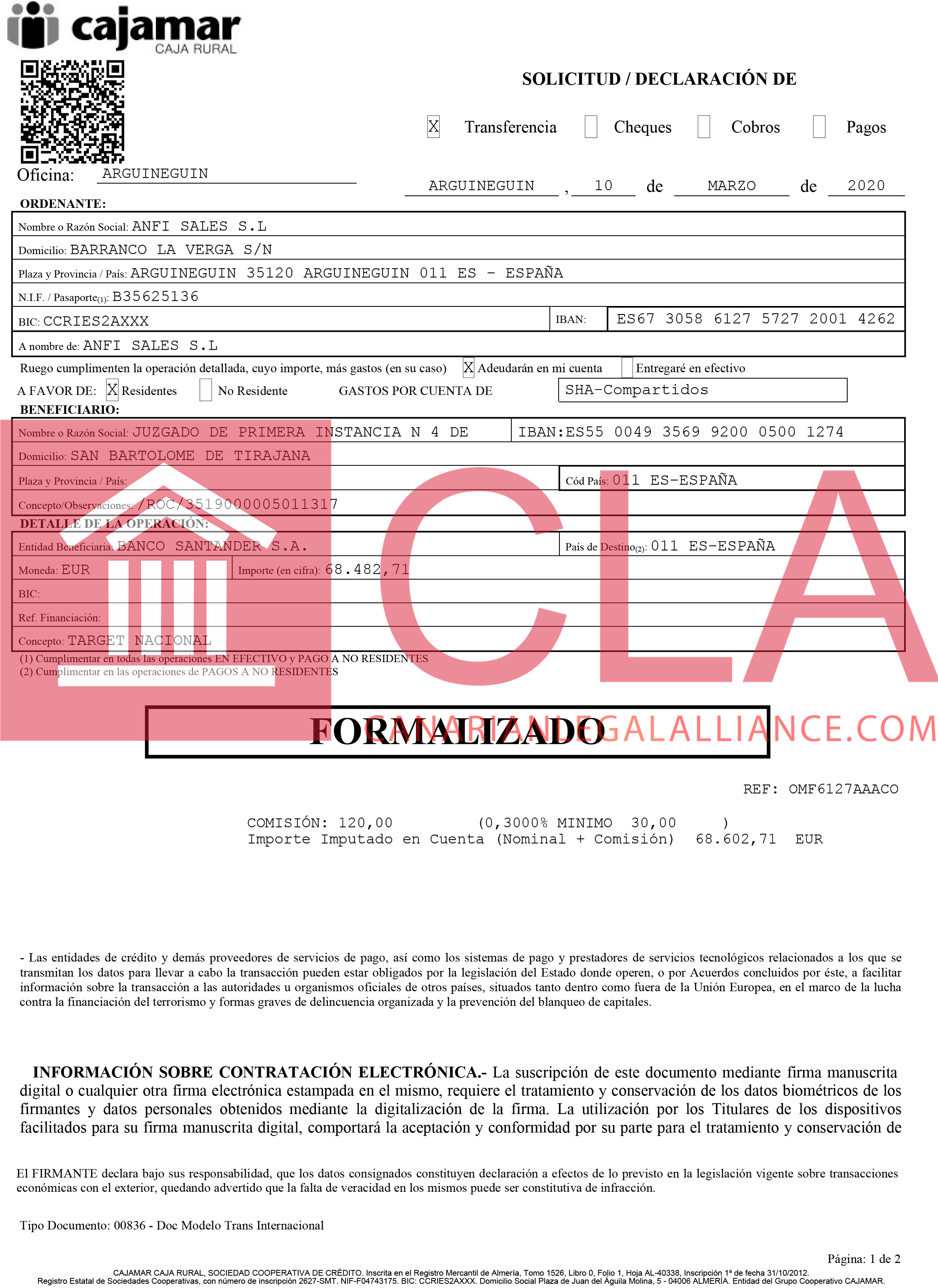 After winning in both the First Instance Courts & the High Court of Las Palmas, our clients Anfi contract was ruled to be null and void and a total of 68,482€ was ordered to be refunded.

Once the sentence became firm our legal team immediately began enforcement procedures, resulting in the total amount being secured and sent directly to our clients accounts.
A big congratulations to our clients and to the whole legal team involved in the process.

IF YOU WISH TO SPEAK TO OUR LAWYERS, CONTACT US NOW FOR A FREE NO OBLIGATION ASSESSMENT.