As the lockdown continues here in Spain, so does our legal teams' efforts to bring good news to our clients.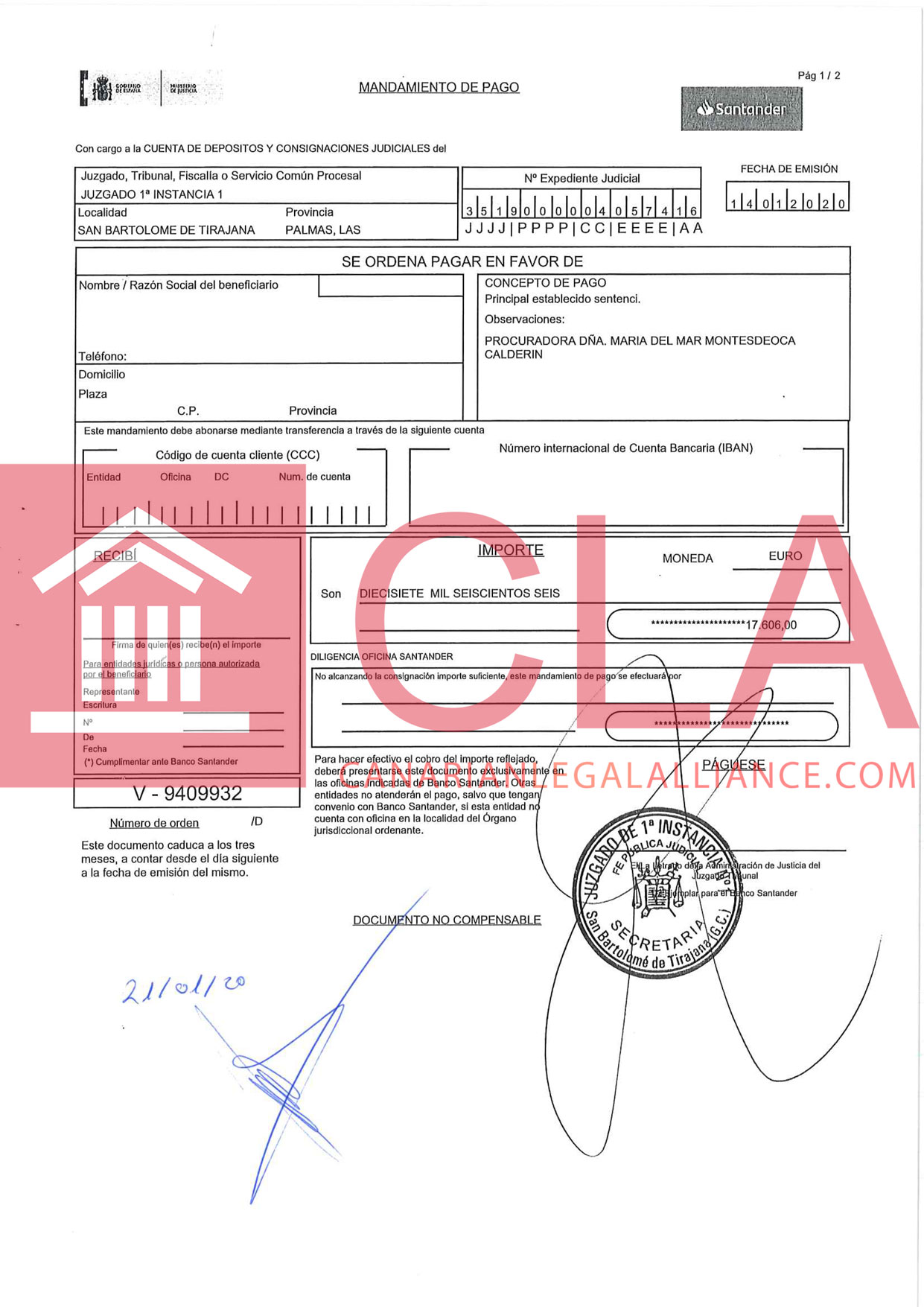 It is with great pleasure that Canarian Legal Alliance is able to announce yet another payout, this time from Holiday Club, Puerto Calma.
After having their contracts declared null and void by the First Instance Court and the High Court of Las Palmas, an immediate enforcement procedure was initiated in order to secure the 17,606€ awarded to our clients as fast as possible.
Our Swedish clients are now able to enjoy a total of 17,606€ in their account and can rest assured that they will no longer have to suffer with any timeshare related matters.
We would like to give a big congratulations to our clients as well as the whole legal team involved.
IF YOU OWN HOLIDAY CLUB TIMESHARE AND WANT A FULL REVIEW OF YOUR CONTRACT, CONTACT US NOW FOR A FREE CONSULTATION.