In times like this we at Canarian Legal Alliance like to spread positivity, and nothing is more positive than announcing yet another Anfi Resorts pay-out.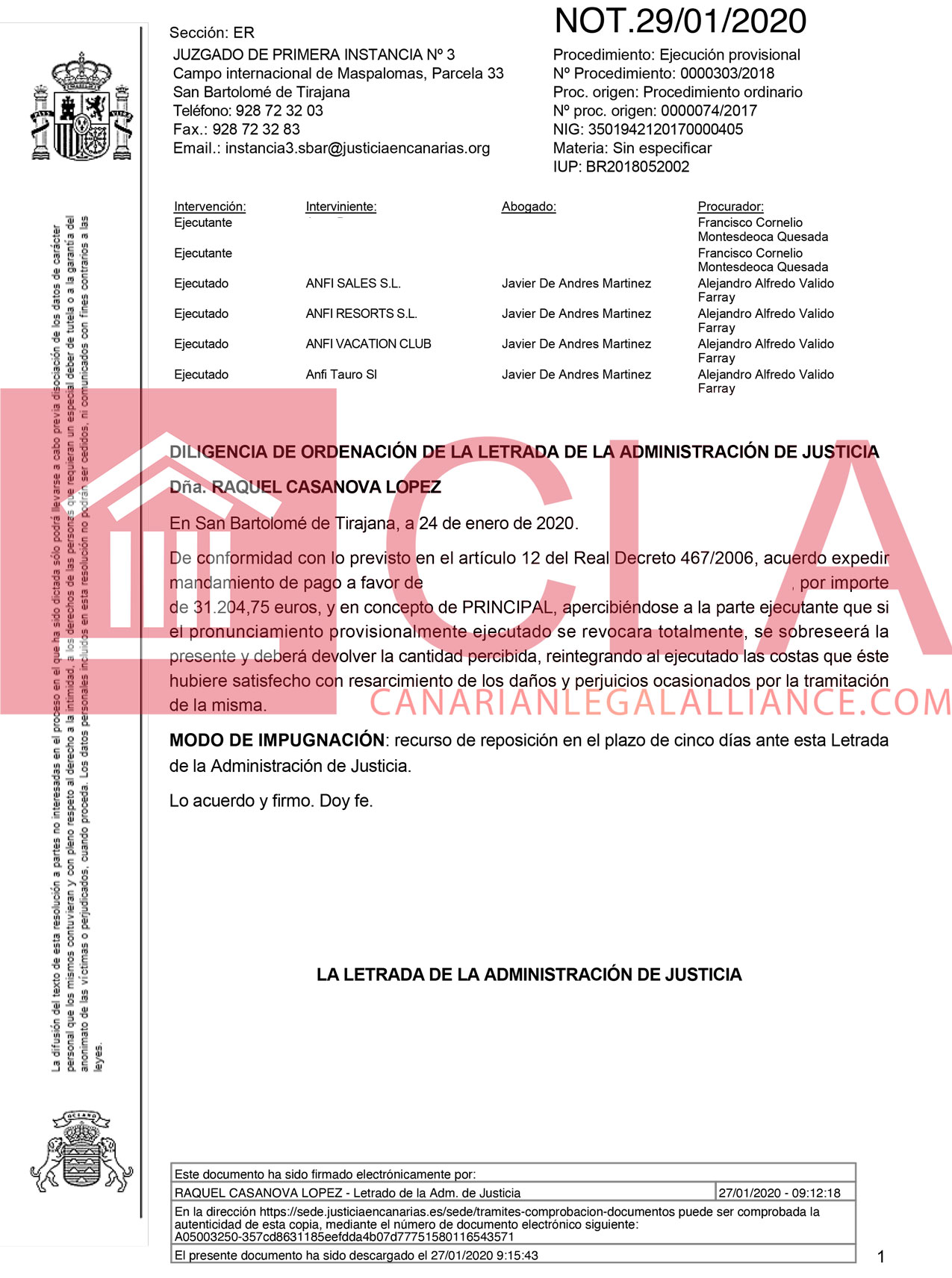 This time it was a Dutch family of ours, who started a claim against Anfi Resorts in an attempt to get out of all the liabilities which their contract had bound them to, as well to get their full investment refunded which they believed to have been cheated out of.
After achieving victories in both the First Instance Court & High Court are clients Anfi Resorts contracts were confirmed to be null and void and a total of 31,204€ should be returned.
An enforcement procedure was then begun immediately, resulting in a payout being achieved in a quick and effective manner.
Our Dutch family are now able to enjoy being free all of timeshare issues and can be pleased to have their full investment back in their account.
A big congratulations to our clients and to the whole Canarian Legal Alliance
IF YOU WISH TO EXIT YOUR TIMESHARE CONTRACT CONTACT US NOW FOR A FREE CONSULTATION WITH OUR LEGAL TEAM.