It is with enormous pleasure and pride that we share with your our latest payout against Marriott Vacation Club.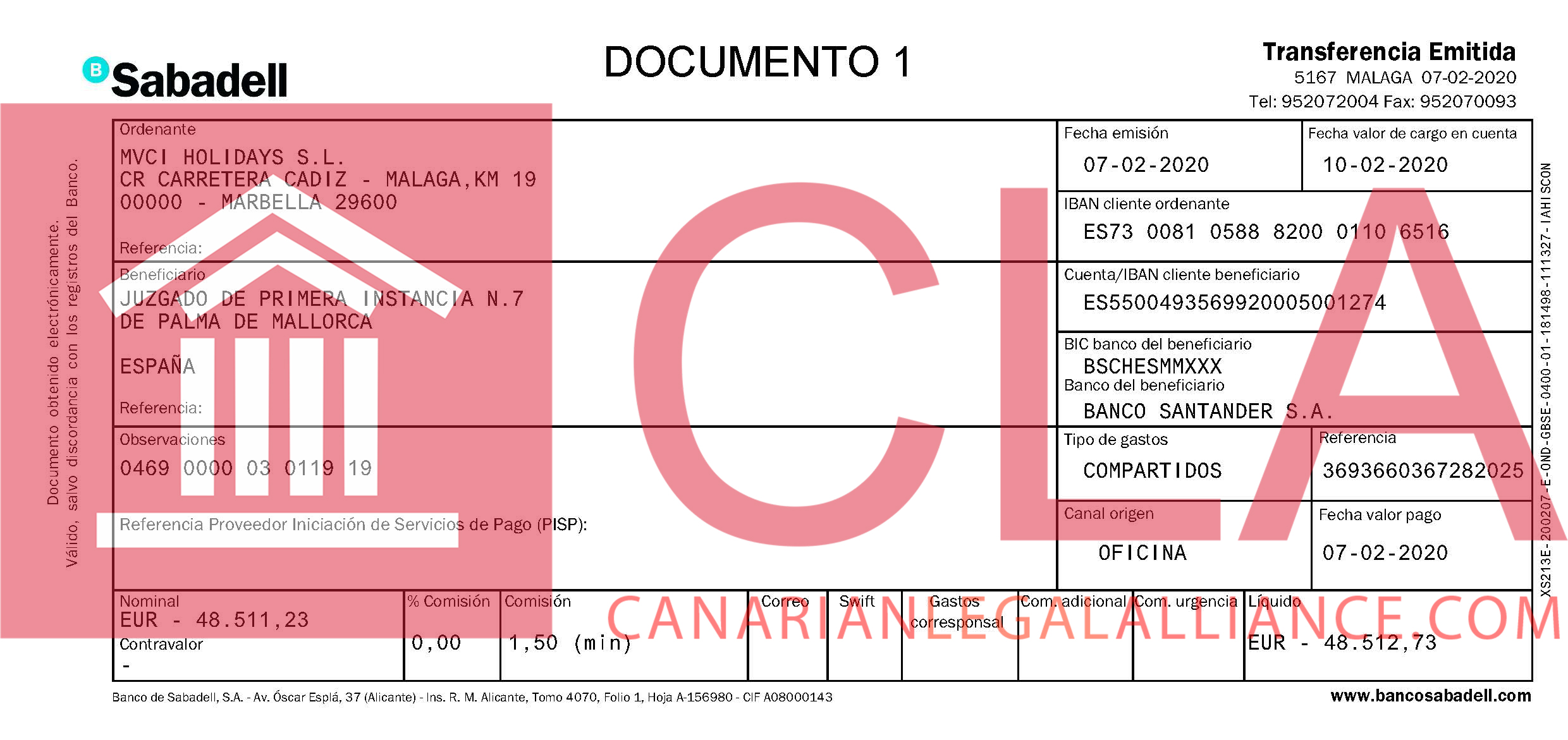 Further to our clients contacting us to initiate a claim against Marriott Vacation Club in early 2019, they were subsequently informed that their trial would take place in December 2019.
After travelling to Palma de Mallorca to attend the trial, our clients were informed that we had received their sentence and that their Marriott Vacation Club timeshare contract had been declared null and void and on top a total of 48,512€ had been ordered to be refunded.
An enforcement procedure was begun immediately, with Marriott Vacation Club paying out voluntarily within THREE months.
We would like to take this time to thank our clients for entrusting us with their case and congratulate them as well as the whole Canarian Legal Alliance on another outstanding result.IF YOU OWN MARRIOTT VACATION CLUB AND WISH TO RECEIVE A FREE CONSULTATION OF YOUR LEGAL OPTIONS, CONTACT US NOW